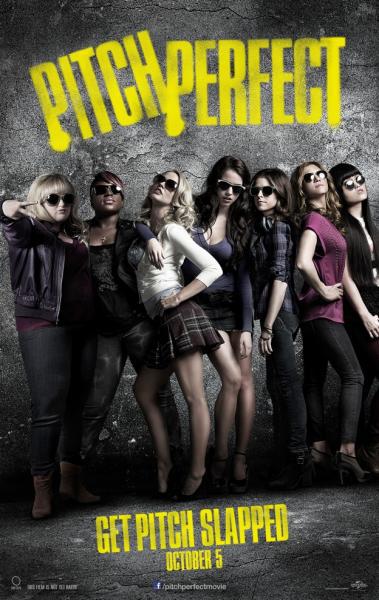 "Pitch Perfect," is a bit of a surprise.
The story follows an all-girls a cappella group, the Bellas, made up of outsiders. With that kind of premise, this film should either be really bad or really good. Somehow, it falls right in the middle.
Beca (Anna Kendrick) is a punk-ish DJ, who wants to skip school for a career in music. But shortly after arriving on campus, she is dragged into the highly competitive a world of a cappella.
The Bellas, a fallen star of the college a cappella scene are recruiting anyone they can, and end up with a rag tag group of social outcasts. They end up with Beca, a mute (Hana Mae Lee), a girl who calls herself "Fat Amy" (Rebel Wilson), and a slew of other misfits.
Directed by Jason Moore and based on a book by Mickey Rapkin, "Pitch Perfect" is one of those movies you can't help but smile during. When the Bellas launch into their third, overly-perky performance of "I Saw the Sign," it's hard not to grin.
It's predictable, but in a feel-good way.
While the movie does have some unnecessary crude humor moments, in the end it's a feel good story about a group of social outcasts who find eachother.
It's a nice break from a fall full of serious Oscar contenders.
______________________________
…just for fun: