This is my second grdient nail sttempt, you can check out my first one here. For this one I have used gold, light and dark  pink nail color.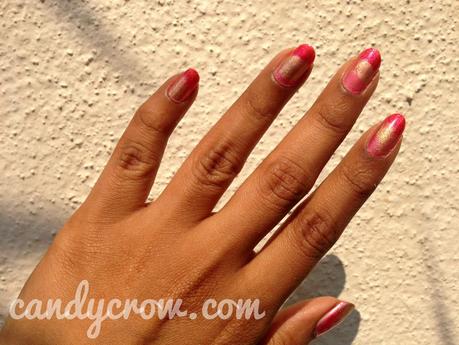 Things Used :
IDB - mango mischiefMaybelline color show - Chrome pinkLotus - Gold mistBorn Pretty gradient stamp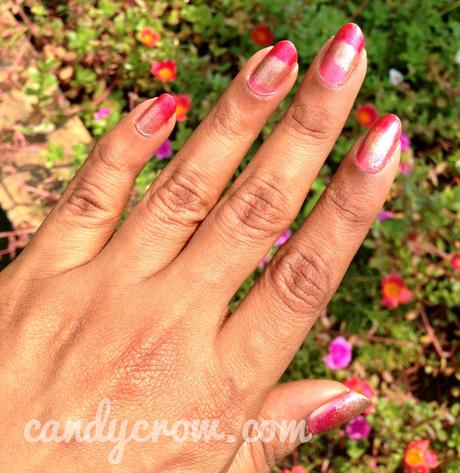 Personally I like gradient nail art they are easy to apply and looks cool too.  If you want to know how to apply gradient nails click here
Do you like gradient nails ?