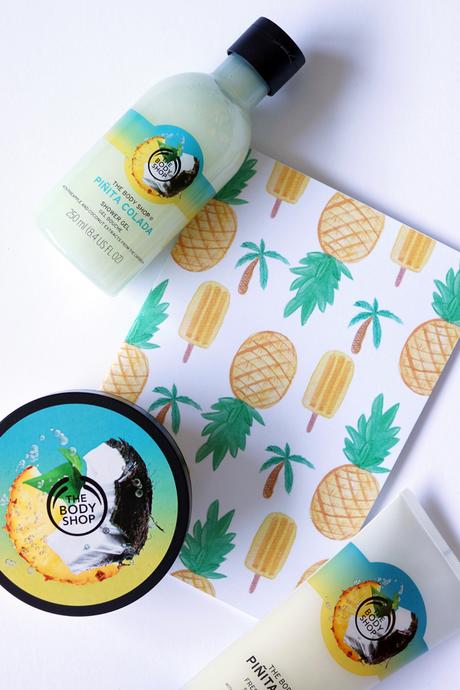 As soon as I heard about Pinita Colada, I knew I needed to try the range. Pina Coladas are possibly my favorite cocktail (in the summer anyway) and I love anything pineapple or coconut related anyway. Bronze Goddess is usually my signature summer scent, so why not extend the tropical vibes into the bathroom?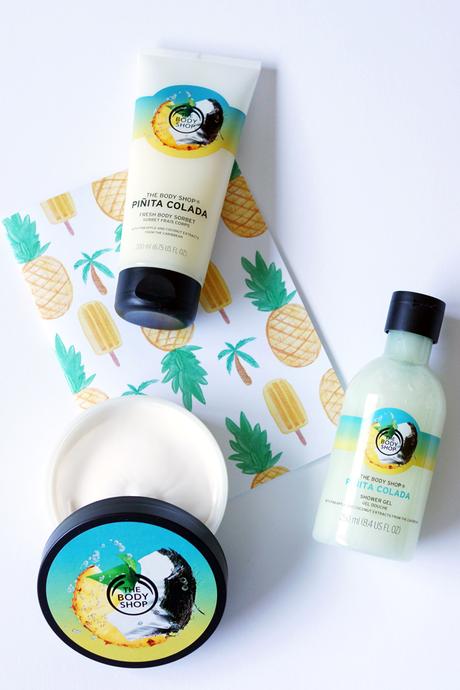 There's a shower gel, body butter, body scrub and sorbet that form the full collection - which will no doubt be limited edition. So snap them up quick and get your fix; cocktails not included.
The range smells divine, perfectly sweet with pineapple, with the fresh scent of coconut. You'll feel like you've transported to a tropical island in the shower - sun not included when you get out - I can't control the British weather unfortunately.
I'm a big fan of The Body Shop body butters; the thick formulation means you can literally make these things last months, using only a small amount each time. The scent really lingers too, so I can be sat at work and still smell like a beachy holiday in Hawaii when it's raining outside!
Even better, if you pop along to Dalton Park to The Body Shop you can get 40% off when you buy 4 items - so picking up the whole collection would be a total bargain. Why not stock up whilst you're there? I recommend their coconut range too or the grapefruit body butter for something that's equally zesty and fresh (are you seeing a trend here...?)
Have you tried the Pinita Colada range?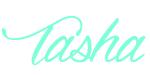 The guys at Dalton Park very kindly gave me a goody bag of Pinita Colada products to try out. All opinions and photos are my own. I just really love pineapple and coconut.