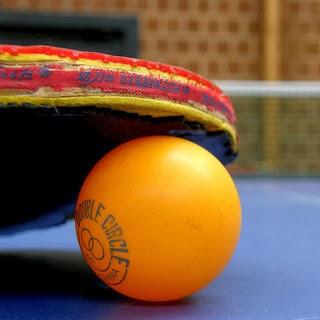 Photo by OliBac.
I love mature athletes.  They motivate me in a number of ways.
After observing their accomplishments, I not only rev up my workout routine, I work harder to achieve in other realms of my life as well.
I was fortunate enough to stumble across a 2012 documentary
Ping Pong.
 The film introduces us to 8 mature table tennis players as they prepare to compete in
China
at an international tournament.
I was particularly delighted with the background stories of these players:
82 year old Terry Donlon from the UK has been battling cancer for years.  As a child, he suffered a collapsed lung, and more recently he has gone through many medical procedures in an effort to rid his body of cancer.  He keeps defying the limits placed on him by his doctors, rallying in time to compete at tournaments.
90 year old Inge Hermann from Germany. After losing her husband of 40 years, she fell into a deep depression.  She lost her appetite, became confused, and suffered a fall. But after moving into a nursing home and learning how to play table tennis, her health improved.   She found new purpose in late life as an athlete and proved herself to be a formidable opponent at the international games.
101 year old Dorothy DeLow has been earning medals at table tennis for decades.  In her 90s, she was noted by Guinness Books as the oldest competitive table tennis player.   
All of the athletes have great stories, but don't take my word for it.  Find a copy of this documentary and watch it this weekend--while walking on a treadmill so that you can keep up with this crowd. 
Related:
Older Adults Who Are Athletes