Pineapple Agua Fresca is a refreshing Fresh pineapple drink
Agua fresca literally means fresh water and you can make agua fresca with any fresh fruit like guava,watermelon,cucumber,tamarind,chili etc. I have posted the popular Jamaican hibiscus tea- Agua de Jamaica.
Pineapple agua fresca is quite simple and easy to make .You just have to puree or blend the fruit pieces ,strain and then add sugar, lemon juice and some flavour. To dilute it chilled water or soda is added as per your preference.you can add mint leaves and ginger to add flavors to it. Instead of sugar you can use agave syrup or sugar substitutes.The quantity of sugar and lemon juice should be adjusted according to the sweetness of the fruit and your own taste preference.
Some other summer cooler which I have posted on my blog- Mogra sharbat, Taza gulab ka sharbat, Kokum sharbat, Angoor ka sharbat , Lychee and Rose Cooler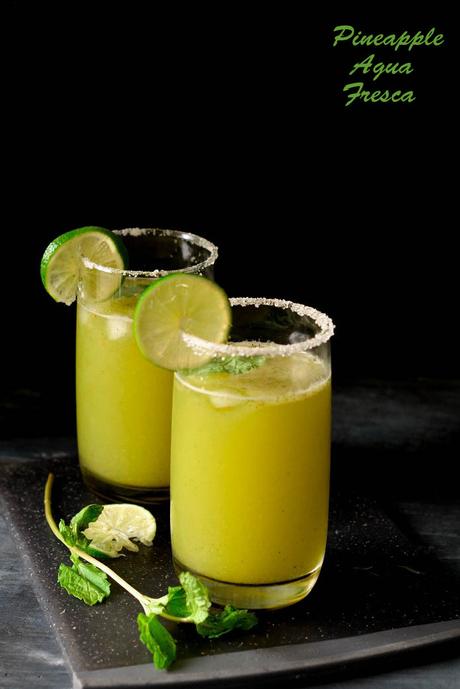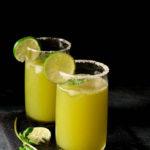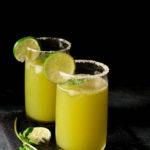 Pineapple Agua Fresca is a refreshing Fresh pineapple drink