I'm a pinning fool
As I mentioned yesterday, I've been busy busy with projects, but they are all such fun projects that I am in creativity heaven. To keep me visually stimulated and up for the creative challenges, I've set up a new pin board in my office for the fall season: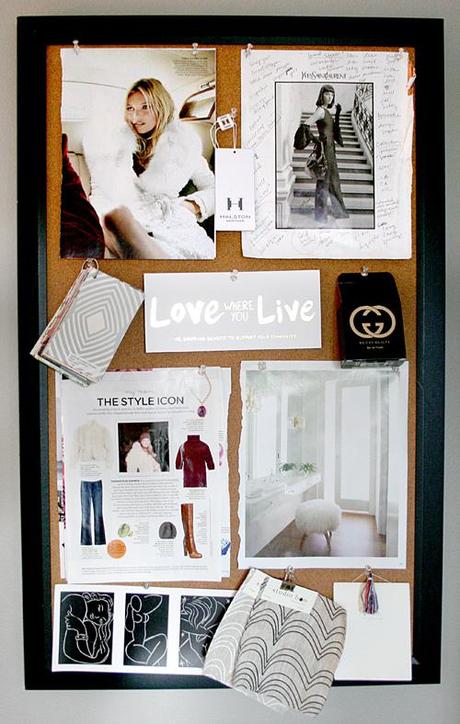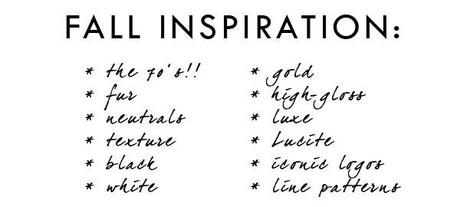 You may remember I posted my summer inspiration board, back when I blogged about that amazing 1970′s brass etagere I scored at a thrift store.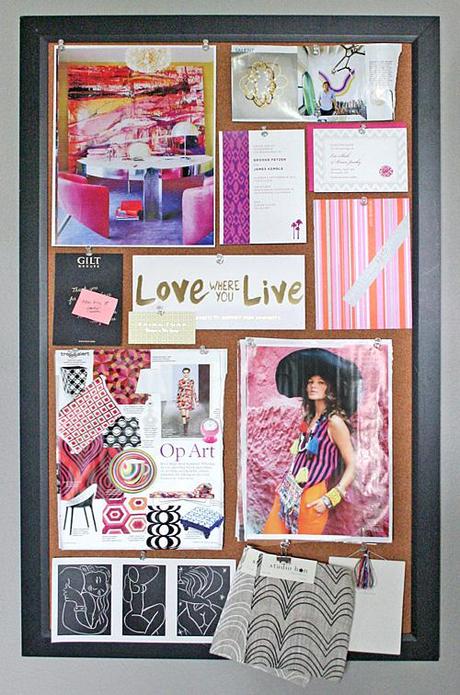 So fun to mix it up and keep it fresh! Do you have a pin board in your home or office too? How often do you change it?
Now that I've got my "real-life" pin board up, I just joined Tumblr to get up a "virtual" pin board of sorts, and I'm calling it [small talk] .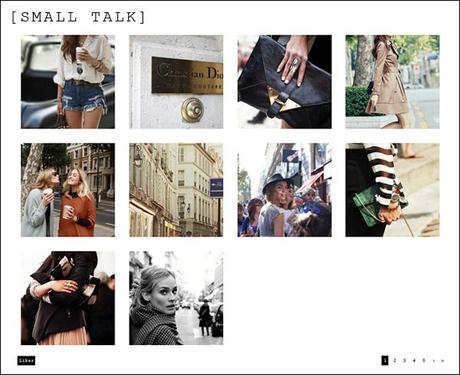 I still don't quite get what Tumblr is to be honest, but I am giving it a shot, and actually am quite enjoying putting pretty pictures up on a page. If you are on Tumblr, please come find me, and help me along the way! I seem to be inspired by fashion, celebrity and street style pics at the moment, but I'm sure it will expand!
I also joined Lyst, which is fashion-centric and seems to be fairly new, but all of the major fashion designers are on it and put up their latest collections, runway photos, items for purchase and sale alerts. Most of it is très lust-worthy, but still fun to poke around and do some pinning (or pining). I love looking at all of the couture fashion in one place and appreciating the art of it. I hear it's catching on, so hurry and join while you can get your first choice of usernames!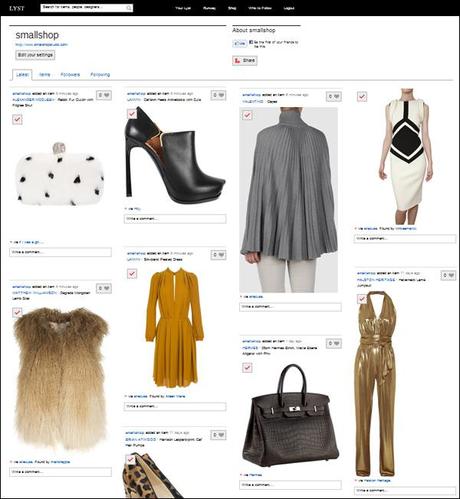 And if you haven't joined Pinterest yet, it's another (albeit more organized) way to create a bunch virtual pin boards all in one place. Think of it as a Google image search that's been highly curated. It's a dream come true for bloggers and designers. It's a ton of fun, I highly recommend it!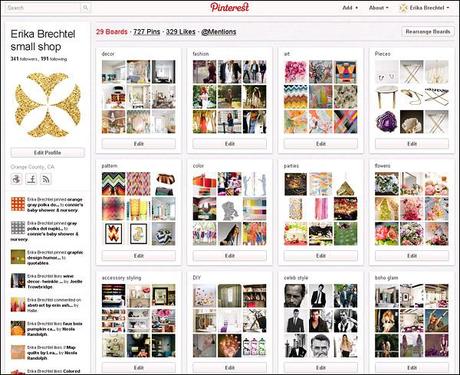 Join me on Pinterest, and while you're there, check out my pin board on pin boards — I have a feeling you'll be making a real-life one of your own too (and if you do, please share!).