The final instalment in this bestselling series completes the journey that Courtney Peppernell began with . With 600,000 copies sold across the series, Pillow Thoughts continues to inspire all who dip into Courtney's encouraging words.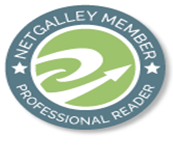 Self-healing is the theme of the entire Pillow Thoughts series. While books II and III focus on healing the heart and mind, respectively, Pillow Thoughts IV offers a balm for healing the soul. Have a cup of tea and let yourself feel.
***
[I used to imagine holding hands as we drove / along the highway, onward to the mountains / and the little cabin we had bought for weekends away]
***
(@AndrewsMcMeel, 4 August 2020, e-book, 288 pages, #ARC from the publisher via # NetGalley and voluntarily reviewed)
***
***
I haven't read all of the books in the Pillow Thoughts series but I've enjoyed the volumes I have read. This is my favourite volume in the series. It still niggles me that the poems don't have titles, but that's my thing and doesn't detract from the quality or enjoyment of the poems. This collection is split into different themes sections such as if your soul is sad. The poems on offer are both personal and intimate yet have universal appeal. Each poem spoke to me. I enjoyed the time I spent with this collection.