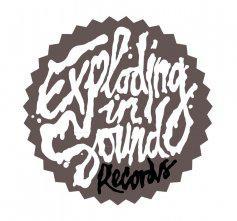 Entering the studio in the spring to record their highly anticipated follow up to last year's Magic Isn't Real.Exploding In Sound Records
is beyond thrilled to announce that the first band signed to the freshly launched label is none other than Boston favorites
PILE
.  The label will release the band's next album on vinyl, CD, and digital formats in the summer of 2012. One of the absolute best bands in the North East, PILE have made a name for themselves with a persistent touring schedule and their inherent ability to turn the uninitiated into diehard fans.  Combining equal parts crushing post-punk, brilliant pop melodies, and a soaring fusion of early 90's grunge, indie, and swampy blues, PILE's sound is immediately accessible and impossibly catchy.  Through abrasive guitars, enveloping bass riffs, intricate stampeding drums and triumphant vocals that range from woozy mumble to infectious howl, the band create a magnificent noise that simply can't be ignored.  Rising from the impeccable Boston basement scene that has flourished over the past few years, PILE are the kind of band that will appeal to everyone from hardcore punks to elitist indie kids, and everyone in between with their diabolically loose complexity and feverish charm. Formed in 2007 as a solo project by frontman/guitarist
Rick Maguire
, Pile released the raw "
Demonstration
" a lo-fi recording showcasing Maguire's knack for songwriting.  "
Jerk Routine
" followed in 2009, an eclectic album once again written and performed by Maguire.  That summer found PILE expanding to a trio, as drummer
Kris Kuss
and bassist
Matt Becker
became the band's dynamic rhythm section.  In the fall of 2010, the band self-released "
Magic Isn't Real
," a genuine masterpiece that has inspired a growing obsession in the band all across the country.  Shortly after the release of the record, Becker left the band to focus on his growing family, while
Matt Connery
was brought in as the band's new permanent bassist.  Ready to make an impact, they did just that and hit the road, organizing their own tours resulting in over 100 shows in the past year to ecstatic and rowdy audiences across the country!  This fall saw the release of the "
Big Web Seven Inch
" single, comprised of three tracks recorded during the "
Magic Isn't Rea
l" sessions.  Head over to the band's official Bandcamp page where you can stream and download all of the band's music.  While Boston will also be home, the band is eager to hit the road and expand their rapidly growing audience. PILE is:
Rick Maguire – vocals/guitar
Kris Kuss – drums
Matt Connery – bass "I honestly couldn't think of another band in the world I'd rather have as the premiere Exploding In Sound Records artist.  As a label there are certain qualities you look for in a band, and PILE possess every last one of them.  Aside from my uncontrollable obsession with their music, the band's dedication and easy going nature is truly something special.  I believe in PILE, and look forward to working with them," said Exploding In Sound Records creator Dan Goldin. Exploding In Sound Records is a new venture spearheaded by Dan Goldin and co-owners Ty Griffin and Dave Spak, the minds behind the diverse taste-making blogs ExplodingInSound.com, EscapingTheOrdinary.net, and StereoTypingMusic.blogspot.com. The three have spent a considerable time working in and around the music industry and are ready to put their collective knowledge to good use with Exploding In Sound Records. When asked about his thoughts on the new venture, Griffin said ""I'm really excited to be working with Dan and Dave, on Exploding In Sound Records.  I can't think of any others I'd rather work on the label and honestly believe we can bring PILE to the next level, spreading their music to the masses". Spak added, "I am really excited to work alongside two forward-thinking minds that have the grasp on the music industry necessary to propel a band as promising as Pile to the status that they deserve."
Stream and download PILE's music at pile.bandcamp.com.
PILE on TOUR:
11/28 Philadelphia PA – Kung Fu Necktie w/ Ugh God, Psychic Teens, & Wives
11/29 Richmond VA
11/30 Somewhere NC
12/1 Charleston SC
12/2 Savannah GA
12/3 Orlando FL
12/4 Gainesville FL
12/5 Tallahassee FL
12/6 Atlanta GA
12/7 Athens GA – Caledonia Lounge w/ Gift Horse's Hunter Morris
12/8 Charlotte
12/9 TBA
12/10 New Brunswick NJ
12/11 Brooklyn NY w/ Quilty, The Library is on Fire, Ovlov
1/28 Allston MA – Berfest