Normally, upgrading something means choosing options with as many features as possible, but when it comes to windows, less can sometimes  be more. I'm talking about when picture windows are a better option than other types of windows.
What are picture windows?
Picture windows are basically windows that do not have rails, hinges, or any other operating mechanisms. Since they cannot be opened like other types of windows can, picture windows are also known as fixed windows.
What's the point?
You may think that having a window that doesn't open or close is a waste of fine glass and framing material, but picture windows can actually give you a few major benefits. Here's a quick rundown of  the good stuff that you can expect if you decide to install picture windows in your home:
You'll get a better view of the outdoors
As the name implies, a picture window is mainly designed to frame scenes or beautiful views that make up a remarkable "picture" of your outdoors, and is the best type of window for this purpose precisely because of its lack of features. Because there's no need to  worry about damage that's usually associated with being frequently opened or closed, picture windows can be built larger than most other types of windows, providing an excellent expansive view of your beautiful garden or front yard.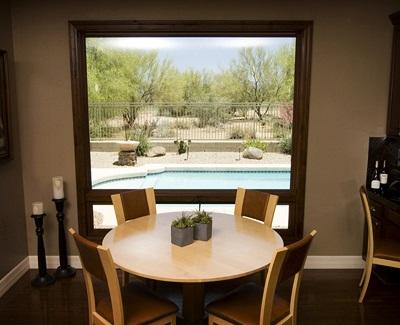 You cut down on repair and maintenance costs
Remember what  I said about picture windows being fixed?? That just means you won't have to deal with constantly  having hinges, rails, and whatnot replaced. Since there are no mechanical components that might break due to wear and tear, picture windows require minimal maintenance – even compared  with other low-maintenance window types.
You can let your heater cool off a bit
Because picture windows do not feature moving sashes, they are more airtight than any other kind of window available. This is a big deal, especially during the colder seasons, because your heater uses up a lot of energy keeping the home comfortably warm. The picture window prevents the warm air from seeping out, so the heater uses less energy over the long  term.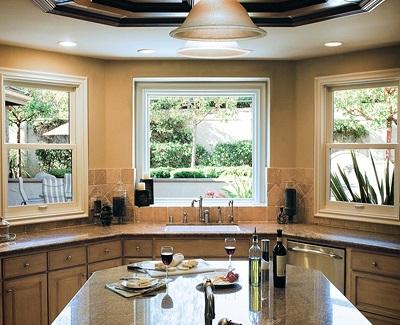 Furthermore, big picture windows let plenty of sunlight in, even during winter. The sunlight can effectively warm up your home during daytime, even with minimal use of your heater. This can help you save more energy and lower your electric bill.
You get better lighting during daytime
Remember what I said about picture windows letting plenty of natural light in? It's doesn't just keep the home warm; it also reduces the need to keep your indoor lights on during daytime. Better natural lighting further leads to lower monthly energy consumption and – if your windows are installed right – will enhance how your home looks indoors.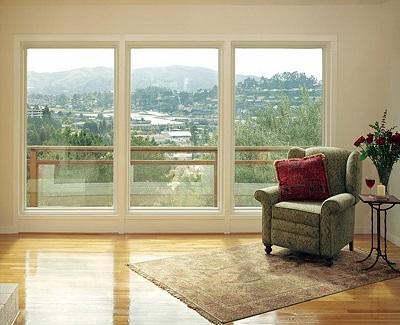 Where do I put picture windows?
Picture windows can be installed anywhere that other window types are usually installed, but you can use one to also add a unique focal point in an area of your home where you might not typically put a window. Picture windows can often be found beside doors or other windows.
Who knew that even the simplest window options would have such big benefits? If you want to have picture windows installed, contact a reputable window replacement expert ASAP.
====================
Author Bio:
Dawn Dewey works as marketing director for Renewal by Andersen, a leading window replacement company. Dawn frequently shares helpful tips and insights on window replacement online thru special blog posts.
====================