A lot of homeowners assume that replacing your windows merely means getting brand-new units of what you already have. While there is nothing inherently wrong with this, it shouldn't always be the case. At the very least, it is important to consider all options available to you to ensure that you're getting the best windows for your home. Picture or fixed windows, for instance, are worth looking into if you want to take advantage of the breathtaking views surrounding your home. Read through this post to learn more about picture windows and how you can make the most out of them.
Why is a Picture Window Ideal?
Picture windows are considered by many as one of the grander options because they open up a home and let in lots of natural light and outdoor views. Also known as fixed windows because they are inoperable, they generally don't feature grilles and other accents, keeping expansive glass areas clear for best effect. However, you are more than free to choose otherwise. Picture windows get their name for their ability to act like a life-sized picture frame, designed to give a clear and unobstructed view of scenic outdoor surroundings.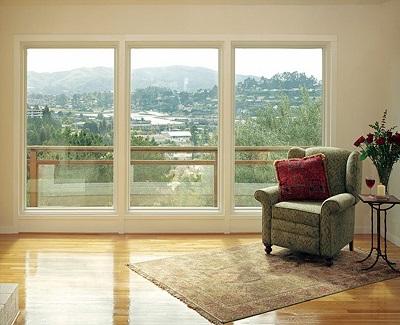 Being a fixed window also lets picture windows offer an added benefit: energy efficiency. They don't have moving parts, for starters, and are completely sealed throughout, ensuring that air leakage is not only kept at bay but thoroughly prevented. Expansive glass areas also contribute to improving energy efficiency in the home by letting in a lot of natural light and reducing dependence on artificial lighting during the day.
Where to Install One
Picture windows are great anywhere there's a nice outdoor view to be enjoyed. They also make superb additions to smaller rooms because letting in the outdoors can make smaller spaces appear bigger and brighter.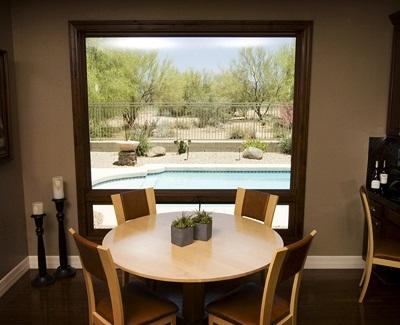 Choosing the Perfect Picture Window for Your Home
Picture windows are composed mostly of glass. While you don't have to worry about air leakages, you may find unnecessary heating troublesome because of all that glass. However, the problem only arises when you don't choose the right glazing option. For energy-efficient picture windows that let you avoid passive heating, make sure you get low-emissivity window glass. Low-E windows are fitted with a special coating that filters out heat from sunlight but doesn't impede levels of natural light let in. Additionally, low-E window glass also blocks ultraviolet light from the sun, helping prevent interior fading. To complement low-E window glass, look for window framing material that is durable enough to withstand any kind of climate but is easy to maintain and highly attractive.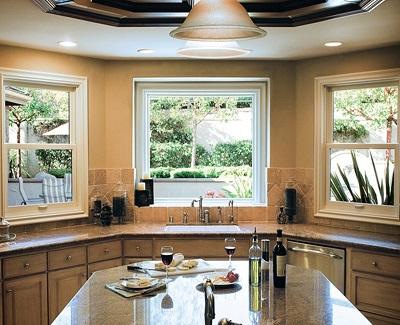 Making the Most Out of Picture Windows
Aside from choosing the right picture window, consider using it as well in combination with other window styles. Combination windows, where a picture window is placed in the middle, above, or below other types of operable windows, allow you to get optimal function and aesthetic benefit. For instance, you can install double hung windows on each side of a picture window to still allow airflow and ventilation while taking advantage of outdoor views.
Working with a reputable contractor is also a great way to maximize what picture windows have to offer. Should you have any questions, call your local window expert right away for clarifications.
====================
Author Bio:
Dennis Rupp currently serves as the Marketing Supervisor of Renewal by Andersen of Houston. Backed by 35 years of experience in the industry, including home design knowledge he gained as a University of Houston student, he has earned the trust of both colleagues and customers. For updates from Dennis, check out the company blog!
====================