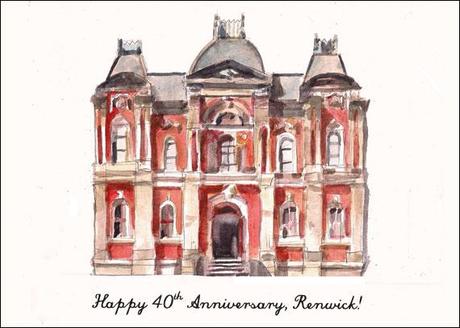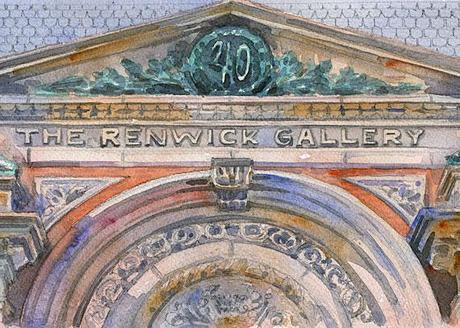 Top: the winning postcard of our Renwick 40th Anniversary postcard contest by Becca Kallem. Bottom: Our runner-up entry is by Joanna Barnum.
American Art's Renwick Gallery is celebrating its 40th year—40 years of the best in American craft, decorative arts, exhibitions, and programs. To commemorate this milestone, we challenged our visitors to design a postcard to help us celebrate.
The Postcard Design Contest wrapped up on January 17, 2012. The staff of the Renwick Gallery met and reviewed the entries. There were many submissions and it was a tough choice. The group debated for a long while before deciding on a winner. Becca Kallem's simple but beautiful watercolor of building's façade was chosen. The winning postcard will be available for purchase in our Renwick Shop.