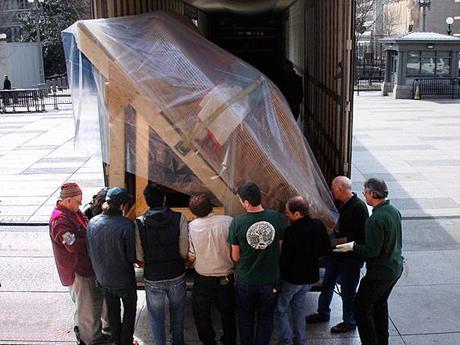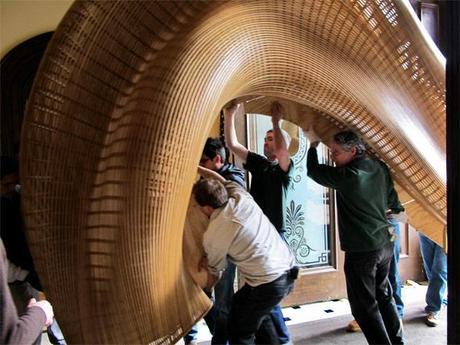 The arrival of Matthias Pliessnig's Amada at the Renwick
When you view an art exhibition, you're seeing the result of a process that is months, sometimes years, in the making. Artists and curators converse; curators visualize and organize the show; and finally each work is placed in a gallery. In anticipation of the opening of History in the Making: Renwick Craft Invitational 2011 at our branch museum for contemporary craft, the Renwick Gallery, last week Matthias Pliessnig's Amada arrived in a large truck which parked in front of the Renwick Gallery's building. From there it was up to our expert art handlers to move the work into the exhibition galleries.
In addition to Pliessing's wood pieces, the show also includes the work of silversmith Ubaldo Vitali, ceramicist Cliff Lee, and glass artist Judith Schaechter.
Visit the gallery to see how Amada was finally installed, and preview selcted works by all four of the artists in our online exhibition slide show. The Renwick Craft Invitational 2011 is open until July 31.
Renwick Gallery, Crafts, American Art, Smithsonian American Art Museum