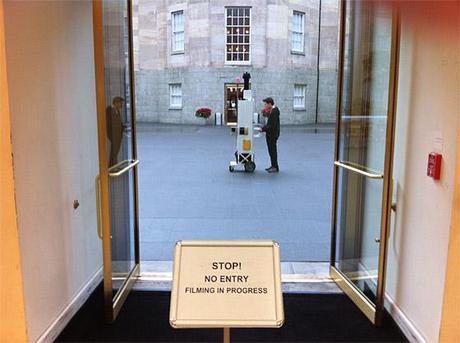 In December 2011 Google brought its special panorama camera to photograph American Art's galleries as part of the Google Art Project. Here the photographer is going up and down our Kogod Courtyard as part of the project's Museum View.
Today the American Art Museum joins 154 other museums from around the world as a participant in the Google Art Project. You can view 149 of our artworks by 126 artists close up and personal. In addition, you can traverse the halls and galleries of our museum in Google Art's Museum View (much like its companion Street View on Google Maps).
Take it for a spin and let us know what you think.