ChristianNews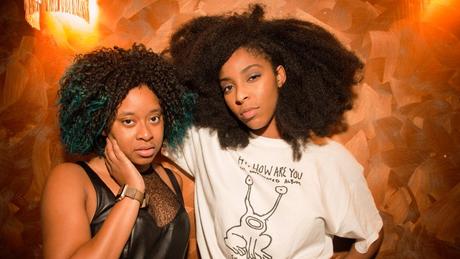 HBO's new series 2 Dope Queens starring actors, Jessica Williams and Phoebe Robinson, had its NYC slumber party premiere at Public Arts,  Wednesday night in NYC. Check out some of the pics from the event:
The hit comedy podcast 2 Dope Queens, featuring Jessica Williams and Phoebe Robinson, comes to HBO as a series of four themed hour-long specials.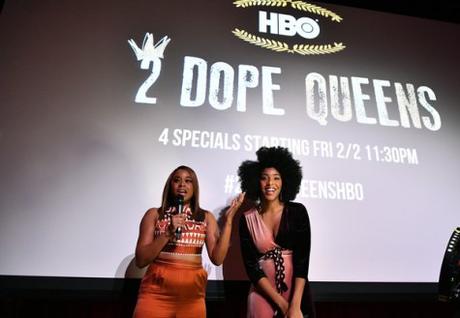 Source: Slaven Vlasic/Getty Images North America)
Embed from Getty Images
Directed by Tig Notaro guests on the series includes Uzo Aduba, Tituss Burgess, Sarah Jessica Parker and The Daily Show's Jon Stewart.
Embed from Getty Images
Embed from Getty Images
Model, Cordell Broadus was on hand for the HBO series premiere slumber party in NYC.
Embed from Getty Images
Comedian Francheska Ramsey was also on hand for the series premiere slumber party in NYC.
Embed from Getty Images
Taped before a live audience at Brooklyn's Kings Theatre, the show features the fun, fearless queens dishing on "Cocoa Khaleesis," dating white baes, sex, New York-living, the best borough for pizza and more.
The four themed episodes include: "New York," with Jon Stewart; "Hair," with Sarah Jessica Parker; "Hot Peen," with Tituss Burgess; and "Black Nerds" (aka "Blerds") with Uzo Aduba.
In an interview with The Hollywood Reporter, the ladies shared how they started the podcast to give groups of people, who might not otherwise have a space on the comedy stage an opportunity.
"We're getting rid of the good ol' boy days," Phoebe Robinson shared of the showcase they co-founded in 2015 to give women, people of color and queer voices in comedy some space on a stage that's crowded with straight white men. "By creating a healthy work environment and by collaborating with talent who've maybe felt discouraged by a lack of opportunity, we're trying to show people it's a new era."
Jessica Williams chimed in. "A lot of straight male allies are wondering what they can do to help," she says. "Do that. We want to encourage men in the industry to foster inclusive spaces."
2 Dope Queens premiere, Friday, Feb 2nd on HBO.