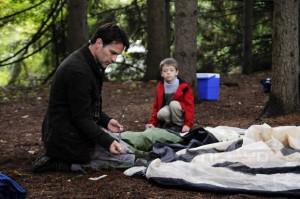 True Blood's Stephen Moyer (Bill Compton) is currently filming 'The Barrens' in Canada and ShockTillYouDrop.com has released the first images of the film. 
Moyer plays Richard Marlow, a father who leads his family on a weekend getaway to the Wharton State Pine Barrens: home of the legendary monster, the Jersey Devil. The trip takes a dark turn when various forest animals wind up mysteriously mutilated and a teenage boy disappears from the campgrounds. As Richard falls violently ill and later becomes delusional, he starts to believe there is something stalking them…something with yellow eyes, pointed horns, and the wings of a bat. The Marlows are soon fighting for their lives as the horrifying truth reveals itself in a shocking conclusion.
No release date has been set for the film but it is expected to hit theaters in 2012.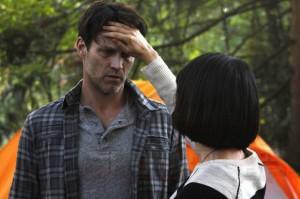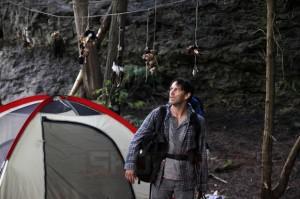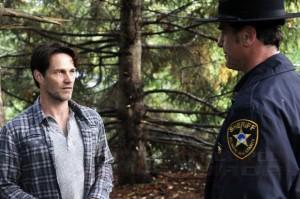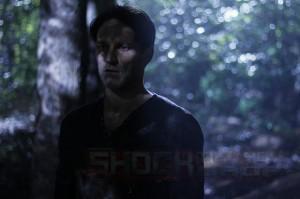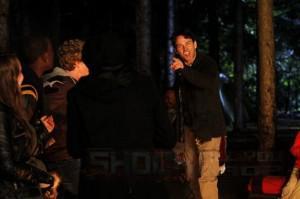 Source:  ShockTillYouDrop.com – First Look at Stephen Moyer in The Barrens
Photo Credit: ShockTillYouDrop.com