If you were in Garvanza, CA yesterday you might have seen the production trucks for True Blood set up outside of the Hi Ho Market this morning where they filmed in the corner store from 7-9:30 a.m.  After they were done there they moved onto their next location, which was only a few blocks down.
They also shot inside a house that was located at 6424 Crescent Street and these scenes will appear in episode 503, "Whatever I Am, You Made Me."
For scene 3.12 that was filmed inside the Hi Ho Market states that Jason (Ryan Kwanten), bumps into Miss Steeler (Melissa Page Hamilton).  In scene 3.22, which was filmed at the house Jason, and Miss Steeler start a fire to the candle once again at the Steelers' home.
Below are some pictures of them setting up the scenes for the day.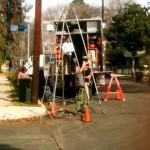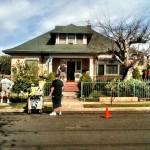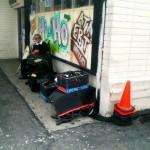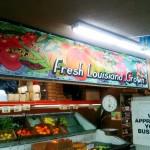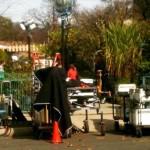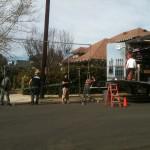 Source: Patch.com – "'True Blood' Films in Garvanza"
Image Credit: HBO, Set Photos: Andrea C. Quezada