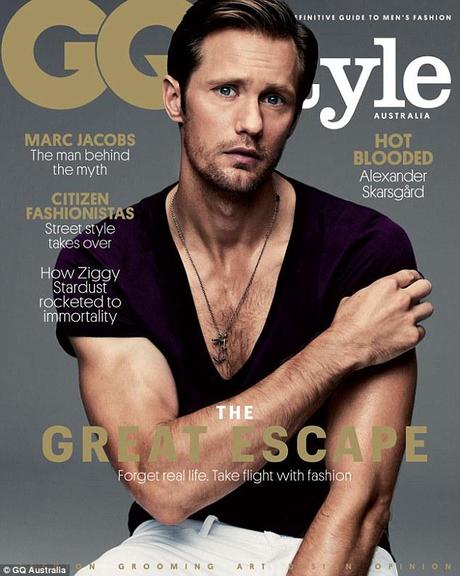 Alexander Skarsgard is a very busy man.  Between playing our favorite viking vampire Eric Northman on HBO's True Blood, being the new face of Calvin Klein's new fragrance 'Encounter', and a steady stream of movie roles that have come his way, there is no shortage of opportunities to see him.  Skarsgard will be covering the September edition of Australia's GQ Magazine, and talks about the crazy crowds at Comic Con, his time in the army, and his bohemian roots. 
We have all heard that Comic Con can be an insane experience for fans but imagine being a star in all that chaos?  There is a policy that if the stars want to walk around at all they must be in costume to avoid any stampeding crowds.  Skarsgard tells GQ that there was actually a motorcade from their hotel through the garage and up into the building when they all arrived.  He says that when they stepped out on to the stage where thousands of fans had come to see them, the sound was "deafening". 
As the son of actor Stellan Skarsgard, you could say that Alex was literally born into this life.  He says that his childhood was artistic and he grew up around actors, directors and musicians.  That no doubt helped to shape the person he is today.
After achieving fame at the age of 13 in Sweden, Skarsgard became uncomfortable with the celebrity status and decided to join the Swedish Navy.  It may be hard to picture but he says he needed the contrast and went all in with his military career, working in the counterintelligence unit.  Skarsgard tells the magazine about one particular exercise where he was sure he was going to die:
We were out in the woods in the middle of the winter for 10 days. We didn't really have any food or any sleep. It got to a point where people started to hallucinate and, you know, talk to their weapons. And cry.  There was a moment where you're, like, 'I'm gonna die in five minutes.'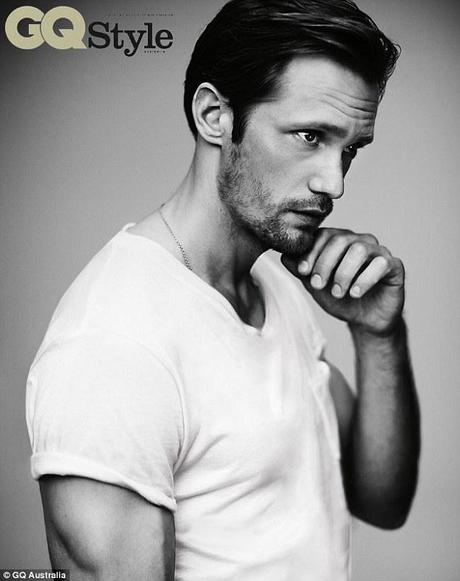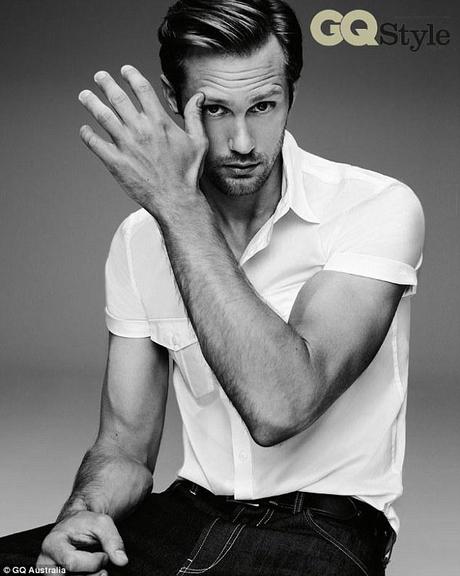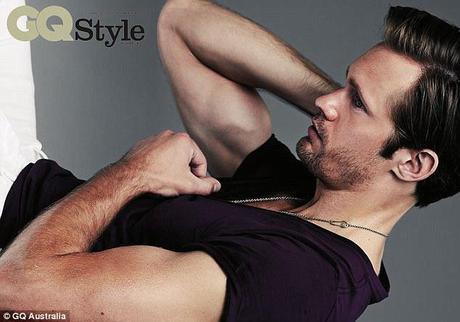 Be sure to pick up your copy of the magazine to see the full interview with Alex.  To see more of what he had to say, click here to check out their website.
Source:  GQ.com.au – Alexander Skarsgard
Image Credit: Steven Pan/GQ