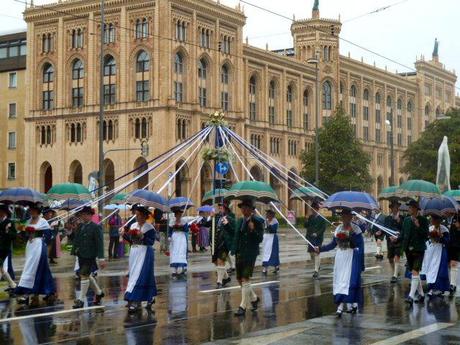 The Oktoberfest Parade, officially known as the Costume and Rifleman's Parade in Munich was going to start in a couple of hours but as I woke up to the pitter patter of rain on my roof, a dreary sky and a German husband who suggested we could just watch the parade on TV and stay dry, I pondered, "Was it really worth getting out of bed, getting wet and going to the Oktoberfest Parade in the rain and being there at 10:00 am?"  I decided "yes" and was glad I went.  Here's why:

The Oktoberfest Parade Costumes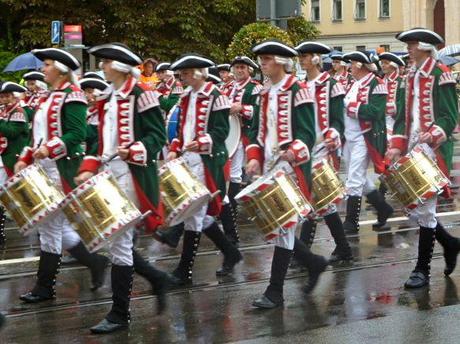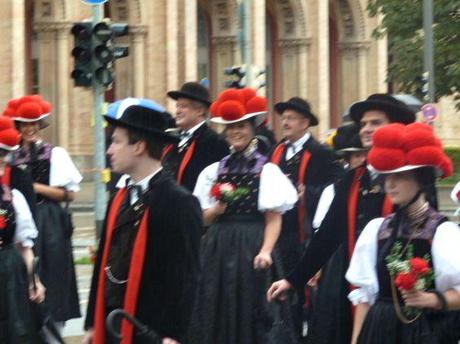 Traditional costumes from the Black Forest.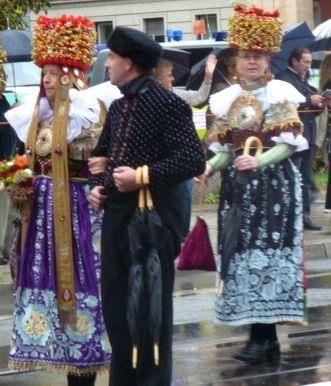 Love these hats!
The Münchner Kindl (Munich Child) is the symbol on the city's coat of arms and appears all over Munich.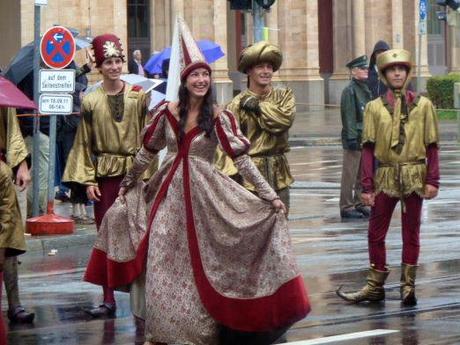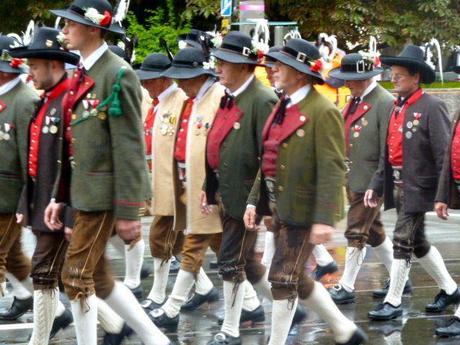 Lots of lederhosen was on display at the Oktoberfest Parade.
The Official Oktoberfest Breweries Bringing the Beer to Oktoberfest, well traditionally anyway.  As Oktoberfest starts the day before the parade, I'm pretty sure the beer is already there.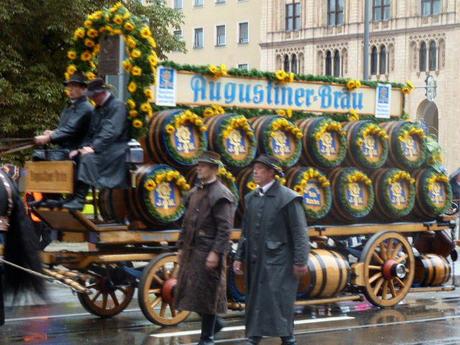 Parade Procession: Germans don't do floats as they're done in North America, but the result is no less interesting and often leaves me scratching my head.I'm sure there's a reason that a bed is in the Oktoberfest Parade, but neither my German husband nor I had any idea why.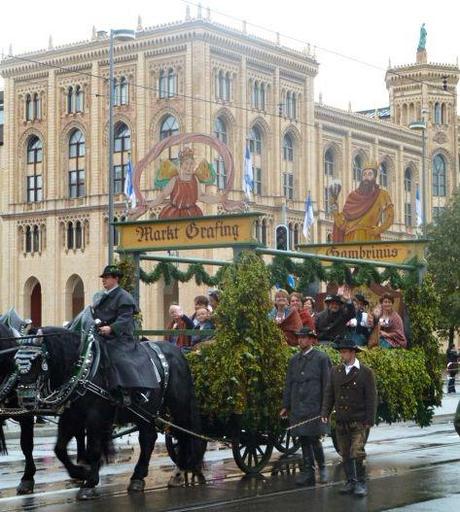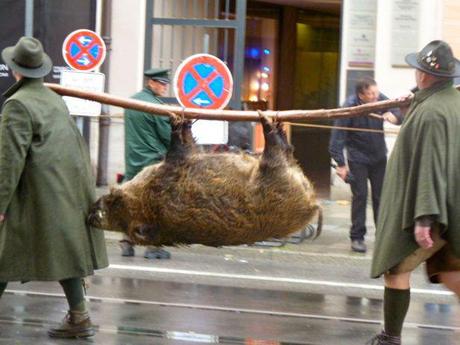 Anyone hungry?
There's nothing like live music and colorful costumes to wake you up on a Sunday morning and we were lucky enough to find a cover under one of the high end stores found on Maximilian Street (stores are closed on Sundays in Germany so we couldn't go inside).  I enjoyed the Oktoberfest Parade and would recommend it anyone in Munich at that time, but as much as I enjoyed it, I will confess that we only stayed for an hour because of the rain.  To find out more about Oktoberfest check out the Bier and Oktoberfest Museum in Munich.  Would you be interested in going to the Oktoberfest Parade?