This
site gives seven excellent tips
for taking photographs of projects.  These are two of most important techniques that I need to use:
Tip1 - Always, always, always use natural light. Unless you've got a tungsten balanced professional light kit or box, shoot your photos in natural light. It will keep your colors true, and add a certain warmth that you just can't get from an artificial light source. It is best if the light isn't too direct, as that can cause harsh funky shadows, and/or a washed out look. An overcast day is great, or late afternoon or early morning when the sun isn't directly over head. If you can't go outside, shoot your photos in a light filled room near a sunny window.
Tip2 - Never, never, never use your flash. It just looks bad. It changes the colors and causes weird glares, reflections, and hot spots. Do yourself a favor and turn the flash off.
This picture was taken inside, using a flash, (the project is the Drop Leaf Scarf, free download page
 here
):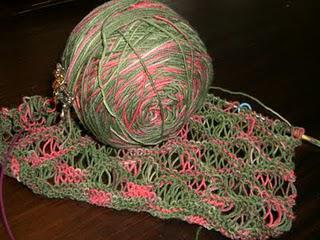 This picture was taken outside, without a flash, on an overcast day: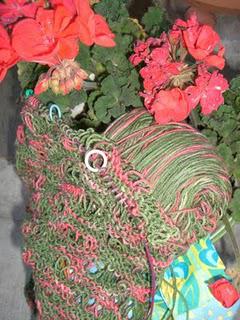 Can you tell the difference in the clarity of the picture using natural light?
Even after reading through the techniques suggested in the article, I'll likely just grab the camera, shoot a picture, and be thoroughly relieved that it downloaded to the computer.  No one is paying me for doing this, after all. :o)