Photo Post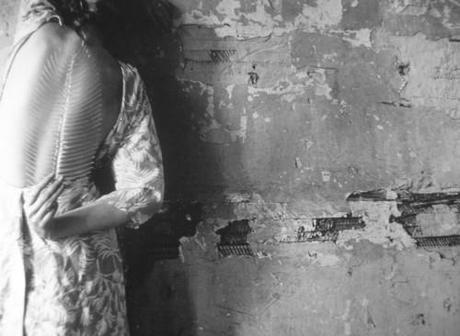 Photographer of the Week: Francesca Woodman
"I was an inventing a language for people to see the everyday things that I also see… And show them something different."
I just finished watching The Woodmans (2010), a documentary about Francesca's family that focuses on her parents, who are both also artists, albeit inferior ones. For those you who don't know, Francesca Woodman killed herself in 1981, and didn't become well-known until after her death. Her parents—and her brother, also an artist—never really have achieved similar success.
The film was kind of an Oedipal look into the family. Unintentionally, it brought up an issue I think about a lot—the way that people brand themselves "artists" as an excuse for all sorts of behavior—not working, not being able to be nice to other people, being completely self indulgent, living outside of society, and sometimes, because of a compulsion to make things—without really deserving it. Francesca Woodman had a unique talent. But her parents, who inherited enough money that they don't have to work from the father's side of the family—they have lofts in New York, an estate in Italy—make art that isn't nearly as compelling.
In any case, watch the documentary on Netflix.