Photo Of The Day: Lil' Wayne & Mannie Fresh in The Studio?
Saturday, April 26, 2014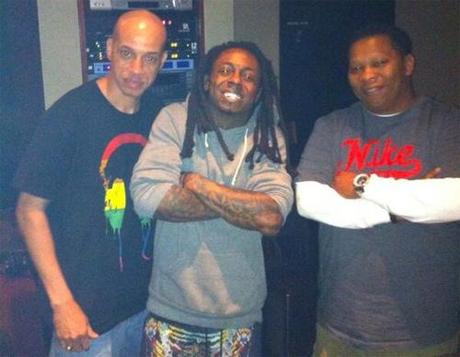 It's been a long time coming, but the day has finally come. After a never-ending feud the Big-Tymers finally have reunited in the studio alongside 
producer Charles Pettaway. No word on where the collaboration will end up yet. Carter V maybe?