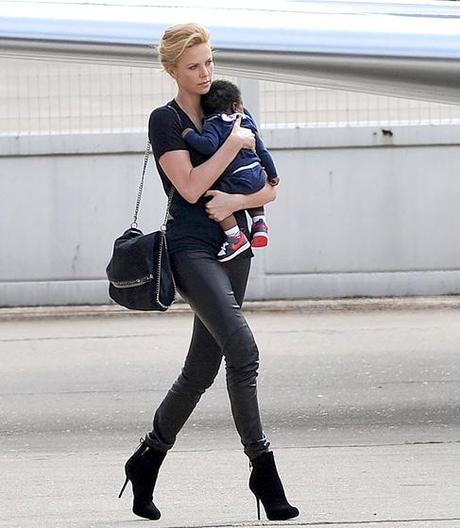 Photo Courtesy: usweekly.com
Heels, leather pants and a baby…only Charlize Theron can make motherhood look so damn cool.
This past week, Charlize finally gave the world a glimpse of her new baby boy Jackson. And let me tell you, he is as cute as a button.
Charlize – you're not like a regular mom, you're like a cool mom.