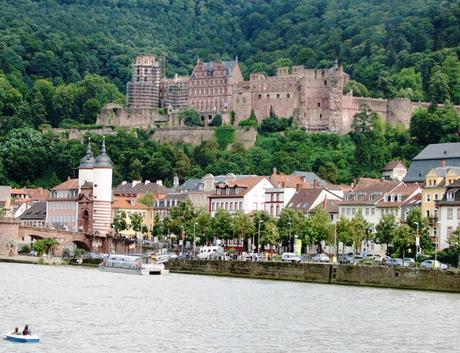 View of Heidelberg Castle from across the Neckar River.
Heidelberg Castle is one of Germany's most famous castles, nestled on top of a hill overlooking Heidelberg.  Not surprisingly  in the summer it is packed with tourists, but in spite of all the tourists, I still find Heidelberg Castle simply majestic: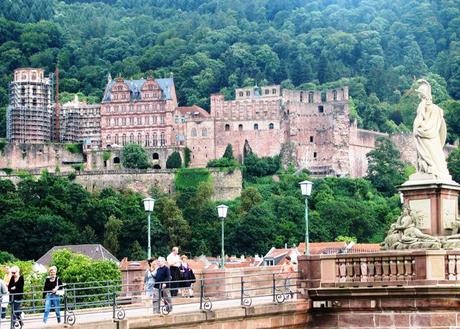 It' not just the exterior walls of Heidelberg Castle that are beautiful, the interior walls also demanded my attention: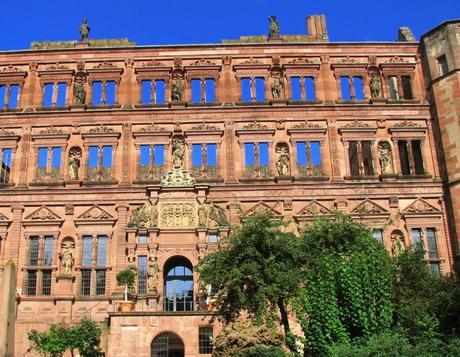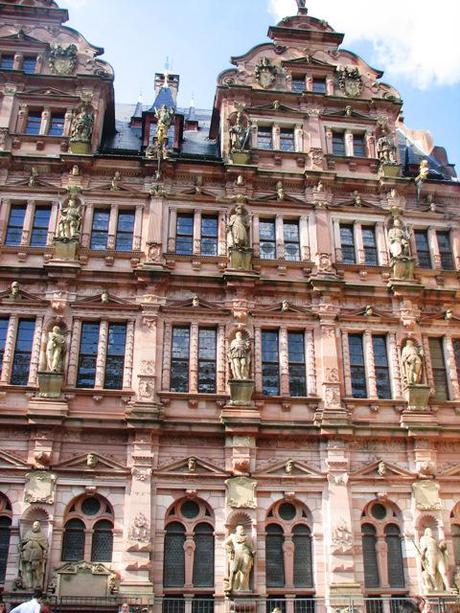 Heidelberg Castle is not all beauty though, it is over 700 years old afterall.   In many ways Heidelberg Castle reminds me of an elegant older woman's face.  It looks beautiful from a distance, but when you get too close you start seeing all the wrinkles, reflecting the age of its owner.   But instead of judging the wrinkles as flaws, it just makes the woman more beautiful and gives her even more depth.  And Heidelberg Castle definitely has it's "wrinkles" after being damaged by fire not once, but three times.  Twice by the French in war and the third time when it was struck by lightening making it uninhabitable.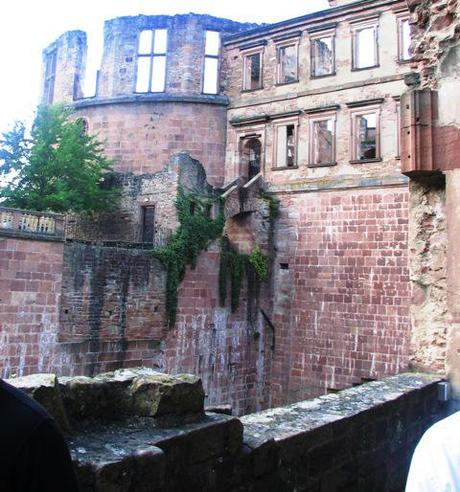 You can still see the damaged caused by one of the three fires to Heidelberg Castle.
Heidelberg Castle proudly wears it scars, reflecting its life history. I think it's looking pretty good for being over 700 years old.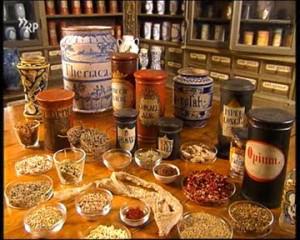 Some of the items on display at the Apothecary Museum.
Heidelberg Castle also has two other unusual claims to fame.  It houses the  World's Largest Apothecary Museum (Deutsches Apotheken Museum) located on the ground floor and included with your admission ticket. At the Apothecary Museum visitors can see over  20,000 pharmacy related objects.   The collection dates back over 2000 years and a quick look at the medical equipment makes you thankful that you didn't live in the middle ages.
And wine lovers may be interested in the Heidelberg Tun, the world's largest wine barrel measuring 7m high x 8.5 m wide which could hold 220,000 liters of wine.  Why was such a large wine barrel needed at Heidelberg Castle?  To hold the taxes from the wine growers who often paid in wine.  Legend has it that the wine barrel watcher used to imbibe so much that when he drank water by mistake he died.
And the view from Heidelberg Castle is not too bad either: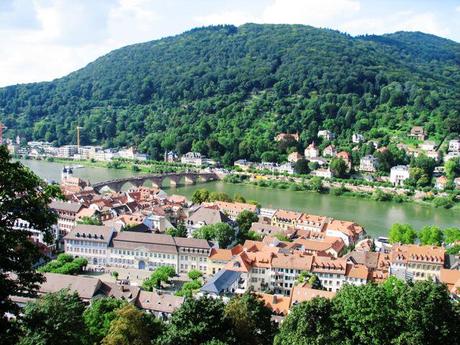 The view of Heidelberg from the Castle.