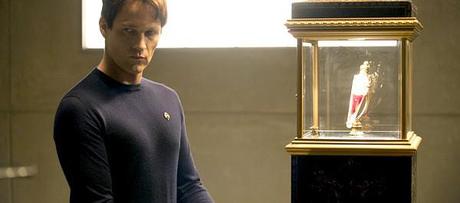 The folks over at TV Line received an exclusive look at this Sunday's episode, Gone Gone Gone. In the photo below, Bill Compton (Stephen Moyer) is in the room with the vial of Lilith's (Jessica Clark) blood. So what is he doing there exactly? Writer Andy Patrick says everything might not be as it seems:
"Just look at the shiftiness in Bill's eyes as he hovers over (well, near) that vial of precious Lilith's blood. Something tells me he's about to do an about-face, betray Salome (Valentina Cervi) and Co., and save the world. (Something else tells me this was his plan all along.)"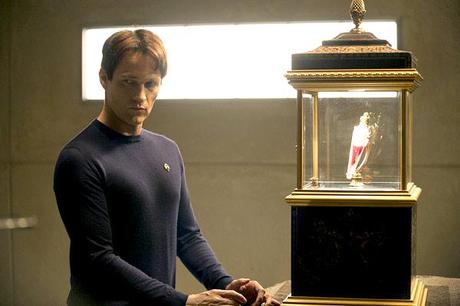 What do you think Truebies?
Source: TV Line.com- "Exclusive First Look: Is True Blood Ready to Reveal Bill's Master Plan?"
Image Credit: HBO, Inc.