Photo Grid:Photo Collage Maker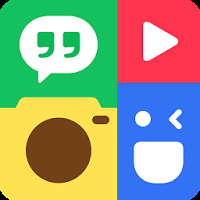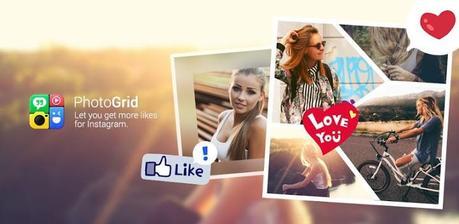 Cheetah Mobile (Photo Editor)
Photography
VERSION/BUILD: 6.13
UPDATED: 4 May 2017
REQUIRES ANDROID: Android 4.0 and up
FILE SIZE: 30.16 M
☆Photo Grid
– Awarded Best App of 2016 by Google Play
– The most popular photo editor on the globe
– Over 300 million users worldwide
– More than 15 million photos edited everyday
– 60+ exclusive animated filters
– New content updated every week!
– Create stunning photos for free
" A must-have photo editor for photography fanatics! It's packed with features such as collage maker, image retouch, stickers, posters, slideshow, animated filters and so much more! You can even frame your photo in Instagram's famous 1:1 aspect ratio! Create and beautify interesting photos within seconds! "
★Photo Editing: Beautify Your Photos
– Collage Maker: Over 300 different collage templates for you to combine photos in different ways, you can even customize templates to suit your needs! Design your own photo creation! Anything is possible!
– Beautify: Access handy tools at your fingertip! Crop, resize, blur and beautify your photos, you can even frame your images in Instagram's famous full 1:1 aspect ratio! Add stickers, texts, backgrounds, graffiti, boarders and pixelization, or adjust your photo's brightness, contrast, saturation and layout!
– Crop: Supports horizontal and vertical cropping. Crop your images in 1:1, 3:4, 5:7, 2:3, 3:5 and 9:16 aspect ratio.
– Resize: Supports horizontal and vertical image resizing. Resize your images in 1:1, 5:4, 4:3, 7:5, 3:2, 5:3, 16:9 and 1.91:1 aspect ratio.
– Stickers: Personalize your photo collage with over 500 stickers
– Filters: 50+ animated filters!
– Adjust: Adjust your image's brightness, contrast, saturation and hue value.
– Text: Supports various types of font styles and colors. Write some content and let the photo tell your story.
– Backgrounds: Over 80 varieties of backgrounds!
– Blur: Edit the level of background blur with a single tap!
– Retouch: The latest smart facial recognition tech helps soften wrinkles, even out skin tones and remove blemishes instantly with a single tap.
– Mosaic: 5 different pixelization pen sizes
– Layout: A vast collection of layouts in different shapes
– Photo frame: 10 different photo frame designs to suit your style
– Graffiti: Paint rich colors with different adjustable pen strokes
– Slideshow: Create slideshows with up to 50 images. Produce music videos and add different animated filters or a personal signature. Let your imagination go wild!
– Scrapbook: Design your personal scrapbook. Let your great tastes guide you through!
– Poster: Discover our vast poster collection
– Filmstrip: Supports horizontal and vertical filmstrip creation. Convert your filmstrip into a sketch with a single tap.
– Twinkle: Turn your photo into a piece of art and make it come to life!
– 1-Tap Save: Save images in JPG or PNG format and 7 different resolutions (720P, 1024P, 1080P, 1660P, 1920P, 2048P and 2560P)
– Share: Share photos on social platforms or communication apps, such as Facebook, Twitter, Instagram, Messenger, WhatsApp, Google+, SMS, Google Photos and so on.
★Wow!Filter: Special Effects Camera for Selfies or Video Recording
Make ordinary photos look fantastic with 60+ animated filter effects. Whether you're on your own, with a friend, or with however many people there are, Wow!Filter will preserve and add magic to your wonderful moments. Not all moments are fun, but Wow!Filter always is!
★Venus Filter: Discover the Goddess Within You
Take a selfie, let Venus Filter work its magic and get the look of your dreams, including Elf, Flora, Bow, Boheme and even Hepburn (Yes! Audrey Hepburn!). Reveal your true beauty and attract others without even trying.
★Photo Grid Community: Share Your Creations with the World!
Share your wonderful creations and discover more, from categories such as Celebrities, Fashion, Art and countless others. Join the community to track users, give "Likes" and interact, you can even participate in our "Weekly Challenge"!
★Other Features:
Charge Master – Display news and app notifications when charging

Google Play Rating
4.5  
6,649,125
 total
5
4,831,640
4
1,091,317
3
385,078
2
133,595
1
207,495
App Screenshots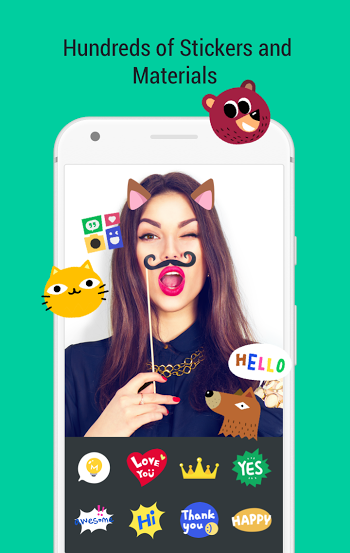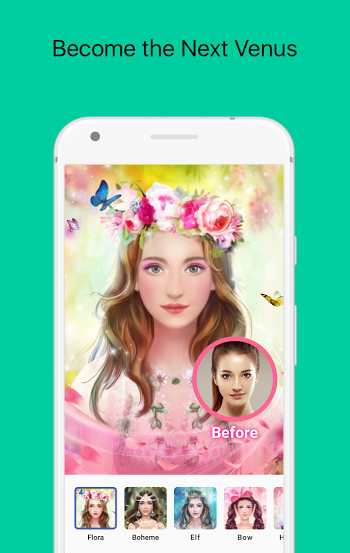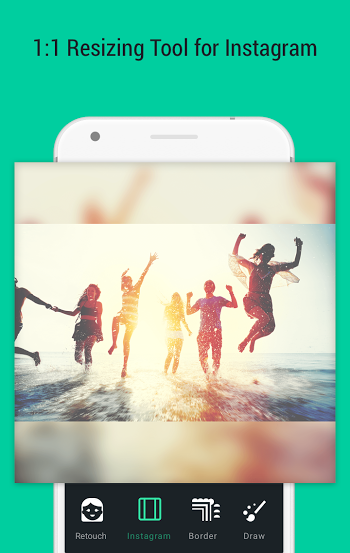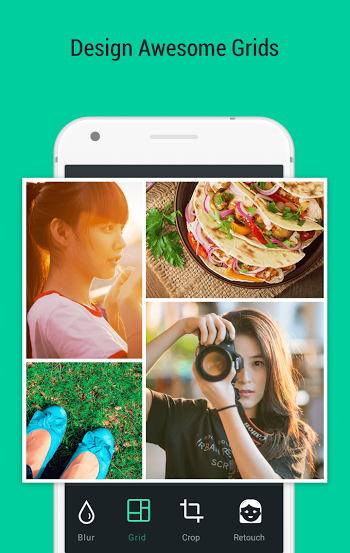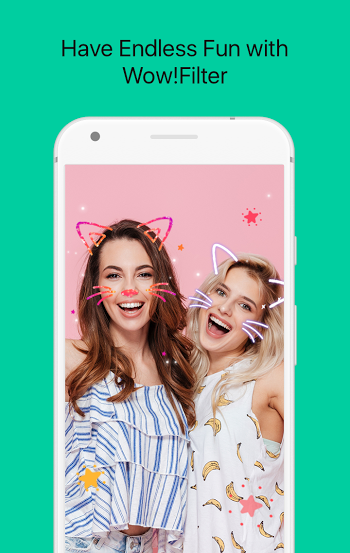 What's New
1. New RoseGold filter, stunning sun-kissed skin isn't a dream anymore.
2. Optimized Glossy filter, making your skin tone more natural and brighter.
3. A variety of interesting animated filters and stickers are online ! Just start PhotoGrid and try !


Download & Instructions

DOWNLOAD APK