Last year we reported that Anna Paquin (Sookie Stackhouse) would be heading to Louisiana to shoot the independent film Straight A's co-starring Owen Wilson and Ryan Phillippe. Well now you can feast your eyes on the very first promotional poster.  An official trailer and premiere announcement are expected to be released soon as the film gears up to hit the festival circuit.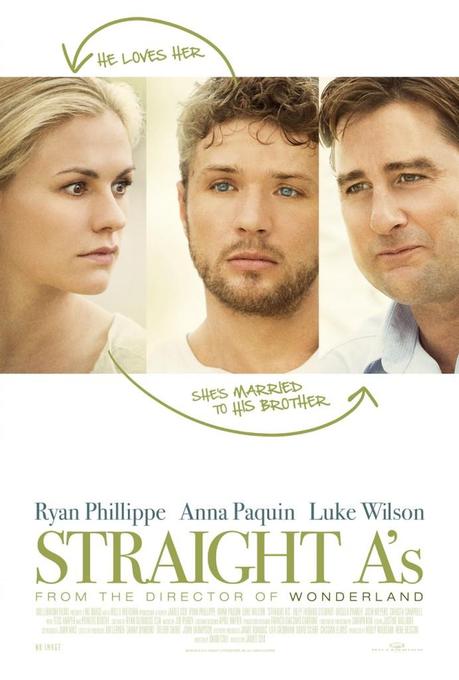 So what do you think Truebies? Are you happy to see Anna on the big screen again? Sound off below!
True Blood Fan Source thanks Heather Wixson for sharing this image with us.
Image Credit: Courtesy of Millenium Films and Straight A's PR