Driving through the busy Bangalore Mysore highway, it is common for one to encounter several interesting sights spanning history, architecture, craft, culture and religion.  The region is famous for several ancient temples dedicated to forms of Lord Vishnu as well as Lord Hanuman.  The Aprameya Swamy Temple located in the little village of Doddamallur in Channapatna taluk is one such interesting temple which is situated right on the main road.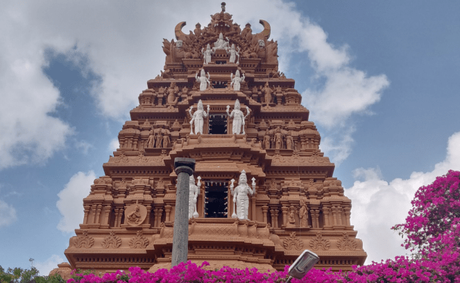 A view of the Aprameya temple tower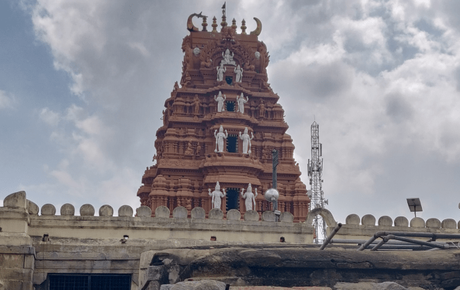 Dedicated to Lord Kirshna, this temple is also called Ambegalu Navaneeta Krishna temple and is located about 65-70 km from Bangalore and about 15 km from Ramanagara.  According to history, this ancient temple replete with pillared halls and intricate carvings dates back to several thousand years ago and to the age of the Chola dynasty.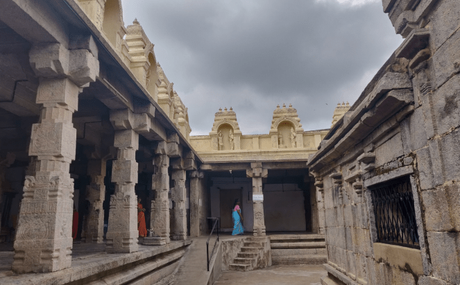 Inside Aprameya Swamy Temple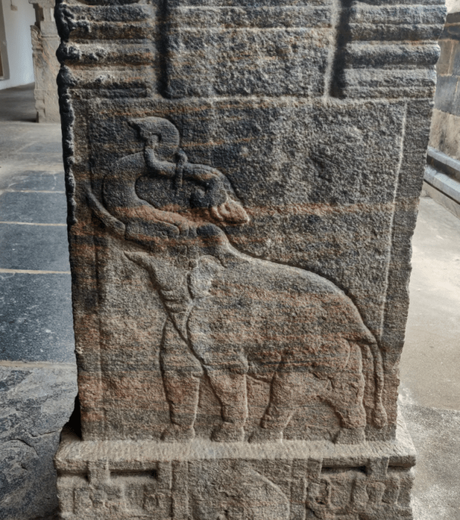 The main deity is Lord Aprameya, an incarnation of Lord Vishnu.  Legend has it that Lord Rama visited the temple and worshipped this deity and hence the main deity is also called Sri Ramapreya swamy.  There is also evidence that saint Ramanujacharya visited and paid obeisance at this holy temple.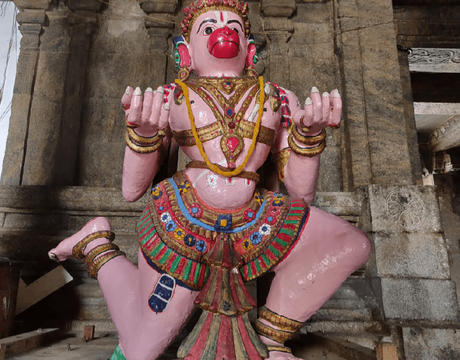 Idols inside the Aprameya Swamy Temple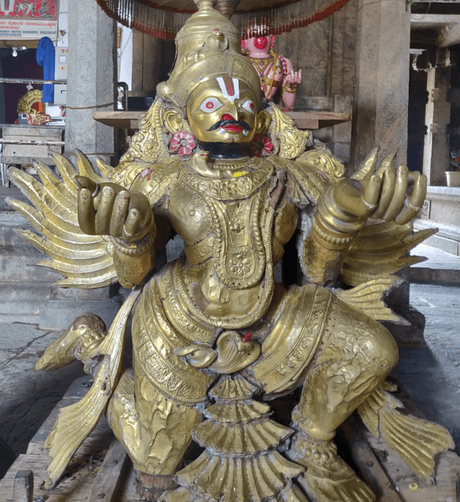 A highlight of the temple is the idol of Lord Krishna in a crawling pose with a butter ball in His hand.  Highly revered, this is one of the  very few places where Lord Krishna is seen in this form.   The beautiful idol is also the inspiration for the very famous kirtana (composition) "Jagadodharana Adisidale Yashode" by the renowned Carnatic composer Purandara Dāsa.  Hence a mandapam outside the temple is also dedicated to Purandara Dasa and is called the Purandara Dasa Mandapam.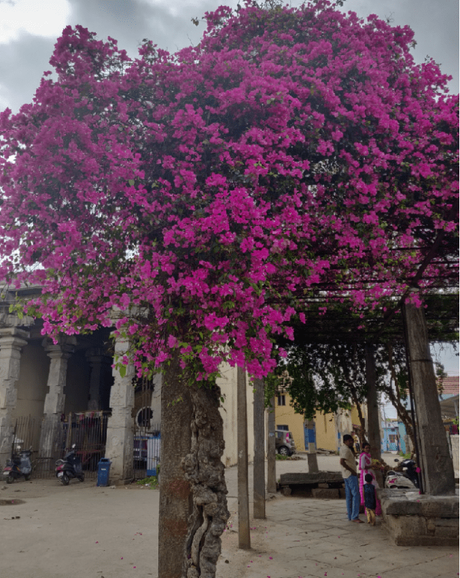 Flower decked Mandapam outside the temple
It is also believed that couples desiring to beget a child often come here and offer prayers.  Once their wishes are granted, they normally offer a silver or wooden cradle as a token of appreciation.  There are many such cradles hung in the sanctum of the Navneeta Krishna temple,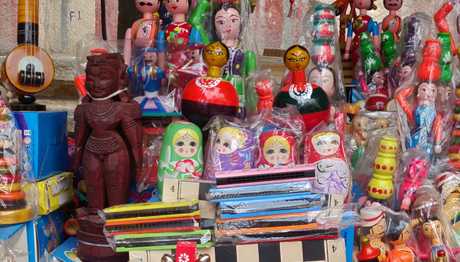 A view of the temple markets outside the main temple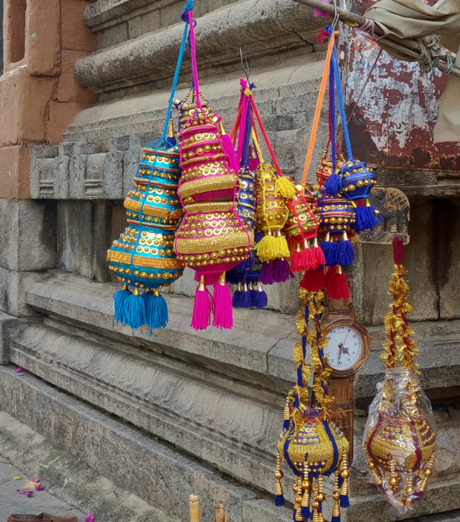 The annual festival of the temple held in April each year attracts huge crowds.