Another True Blood star has chosen to show their support for the NOH8 campaign! Begun as a form of protest against the overturning of proposition 8 in California by photographer Adam Bouska, the NOH8 campaign features photos of celebrities and people from all walks of life standing up against inequality for same sex marriage.
Last year, actress Mariana Klaveno (Lorena) had her own NOH8 photo done followed by Kristin Bauer van Straten (Pamela Swynford de Beaufort) earlier this year. I even got in on the action and joined the campaign along with staff writer Isis Noctourne back in March!
And now Carrie Preston (Arlene Fowler) has joined in! Check out Carrie's photo below: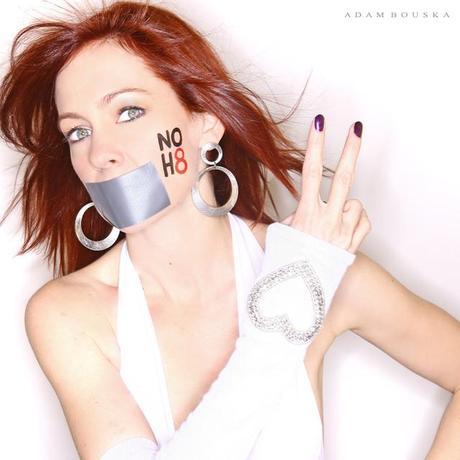 For those of you that are interested in doing your own NOH8 photo, please visit the NOH8 campaign's website for information about open shoot locations and self portrait submission guidelines.
Source: NOH8 Campaign.com- "Familiar Faces Part 4: Carrie Preston
Photo Credit: Adam Bouska