Phillipa Middleton or Pippa Middleton as she is known stole the show at the Royal Wedding last Friday. Kate's sister elegantly handled the bridesmaids and the page boys with ease and class as Maid of Honour. Where has she been hiding all this time?
It was a historic wedding and was so well timed the Spanish TV presenters were in awe over such a display of timing – it was timed to perfection. When a Royal had to leave the palace or an official had to leave their hotel, it was just as the memo given to the press had said it would be. A real example of punctuality if ever there was one.
Phillipa Middleton arrives at Westminster Abbey
Phillipa Middleton arrived in her stunning white creation at the Abbey and the whole world was bewitched. The dress she wore was another Sarah Burton creation for Alexander McQueen. Pippa's dress was in perfect harmony with her sister Kate's.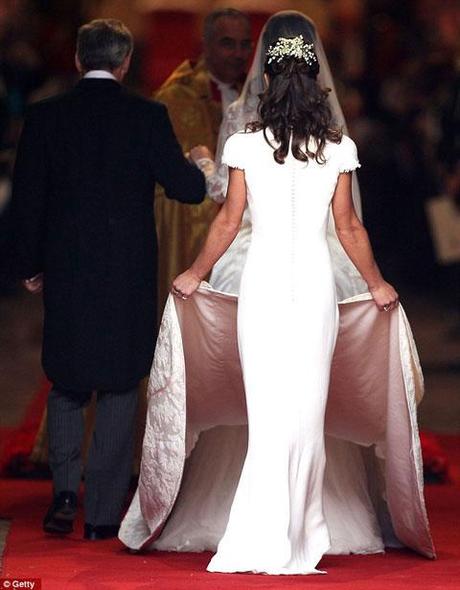 Phillipa Middleton and her farewell departure
And so it was time for the Middleton family to leave the Goring Hotel near Buckingham Palace and also time for Pippa to say farewell to the press. This will not be the last we see of the delightful Phillipa Middleton I'm quite sure!