Pharrell Doesn't Do Diapers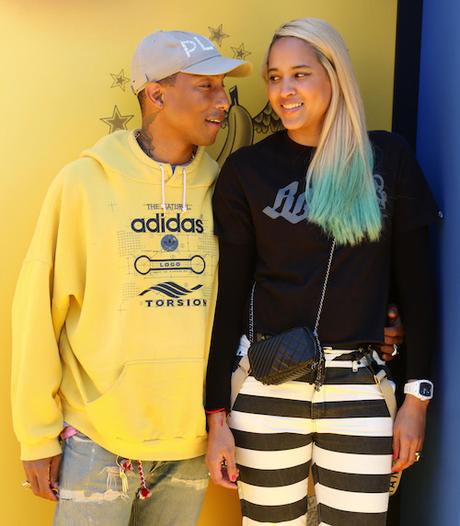 Humanoid Nickelodeon cartoon Pharrell Williams became a dad for the second, third, and fourth time in January when his wife Helen Lasichanh gave birth to triplets. Three babies is a lot of work. There's probably several mountains of dirty rolled-up diapers growing around their house like stalagmites, but Pharrell would know nothing about that.
Pharrell talked about his new babies on Today (via UsWeekly) while promoting Despicable Me 3 on Tuesday. Hoda Kotb asked what an average diaper change was like before point-blank asking if he changes diapers. According to Pharrell, his wife and an elite team of pooper soldiers takes care of that.
"No. No. My wife is SEAL Team Six, there's nothing she can't do. I mean, she carried those three bodies, and she's just on it, all the time. We do have some amazing people to help us, but still – it's serious."
When asked if he picks out clothes for his trio of infants, he replied again that it was "SEAL Team Six" who does that. There are a bunch of nannies in Pharrell's house who may be asking, "Is that why he calls all of us Private?"
Pharrell is really missing out on not changing all those baby diapers. For one, it's 2017 and dads do that shit (no pun intended) now. Two, because once you've gotten elbow-deep in back-to-back stomach-churning infant liquid doo doo diapers in a row, you're mentally prepared for anything. You can laugh in the face of whatever life throws you when you've been desensitized by baby diapers.
Pic: Wenn.com
Source: Pharrell Doesn't Do Diapers
3 total views, 1 views today