2 shot, 1 killed at Forestville shopping, Jericho locks out Min. J. Peebles, $50 million fund approved by PGCo Council, Maryland Transit Authority holds forum on Purple Line  
 Jericho City of Praise forgot to give Minister Joel Peebles the new keys to the church and he was locked out.  Amid chants of "the Board has got to go," the people of Jericho City of Praise have vowed to come to the church night after night in protest of what they see as "ungodly" actions by the Board towards Min. Joel Peebles
Anthony Washington of Landover was shot multiple times Tuesday night in the parking lot of the Penn Forest Shopping Center in Forestville.  Mr. Washington's cousin stated that Mr. Washington had just been released from jail after serving 15 months.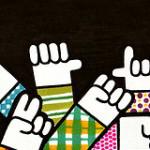 The Economic Development Incentive Fund has been approved by the Prince George's County Council.  The $50 million dollar fund will be used to attract businesses to the County with loans and incentives.  The first $7 million dollars of the fund will be available in January 2012.
It's funded, it's purple and it's coming to a neighborhood near you.  No, The Barney Show has not gone into syndication.  Officials met with Maryland University folk and residents to discuss apprehensions, concerns, and inevitability.
It's a Purple People's Money Eater