PGCo liquor stores apply to make home deliveries, Affordable housing developer comes to county, Dan Marino and Legends Sports Group bringing lacrosse mecca to Bowie, Sugar Ray Leonard trains Hugh Jackman for movie "Real Steel," extramarital affairs can cause your penis to break
At least 12 liquor stores have applied to deliver alcohol in the county; not a lot in the big scheme of things. 
How will THAT look on your resume?: Liquor delivery person
"Mid-Atlantic nonprofit affordable housing developer AHC Inc. has received $300,000 in funding to enable the organization to expand its service area to Prince Georges County in Maryland."
Lacrosse arena was first pitched to Anne Arundel County but Bowie is the happy recipient.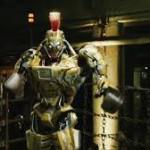 PGCo native Sugar Ray Leonard trained actor Hugh Jackman for his role as a boxer in "Real Steel"
If indeed you are having an extramarital affair, you subject yourself to a host of physical, emotional, and spiritual repercussions.  One such repercussion is a broken penis, according to a University of Maryland study
I'm not making this up to scare anyone