District Heights woman found murdered inside her home, Prince George's County under wildfire threat, 

 Middle Schools in the county to get longer school day, Tax Rate HIKE for those making $100k & up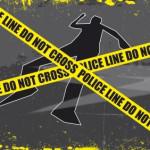 Raquel Israel was found dead in her apartment on April 4th, around 9 a.m. in the 2100 block of Brooks Drive in Capitol Heights.  Police went to check on Ms. Israel after receiving a request to check on the welfare of Raquel Israel.  Police have no suspects.  Anyone with information about this case is asked to call the Prince George's County Police Department's Homicide Unit at 301-772-4925.  Callers wishing to remain anonymous may call Crime Solvers at 1-866-411 TIPS (8477), text "PGPD plus your message" to CRIMES (274637) on your cell phone or go submit a tip online HERE.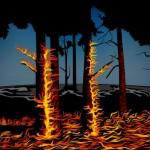 Due to the drop in humidity, lack of rain, and high wind gusts of up to 25-35 miles per hour, Prince George's County is under an enhanced threat for wildfires.  To all the smokers and people who burn trash or are planning on grilling: PLEASE BE CAREFUL.  Completely saturate everything in water and how about you NOT burn any trash or flick your cigarettes from the window onto the open road?  Warning HERE.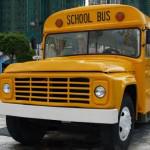 Middle schoolers will be going from a 6 hour 40 minute day to a 7 hour 20 minute day.  School officials will work with a consultant to configure the new school day.  As a $5 million cost cutting measure, middle schoolers will  begin riding the school buses with high school students.  I don't think I'd be happy about my middle schooler riding the bus with high schoolers.  Parents be vigilant.
Gazette story HERE
Maryland State Senate budget stinks. Tax rates for those making $100k and below stays the same at 4.75%, which is too high.  Tax exemptions for those households making over $150k have been done away with while those making less than $100k will have exemptions reduced by $200.  The state is trying to drum up a surplus by 2013, but their beating it out of our hydes.