After the ace night I had at Peterborough Beer Fest on Thursday, I was really looking forward to what Friday night had to offer!
Due on stage were a band I had wanted to see for a while, a band I'd seen twice before and who I very much enjoyed, and a band I had never heard of until they were announced as headliners!
I arrived a little late, and by the time I made it to the stage the Palmerston Ukulele Band were already in full swing with a really great crowd singing along to the fifth track in their set, "I Can See Clearly" – it was a lovely sight and sound to behold!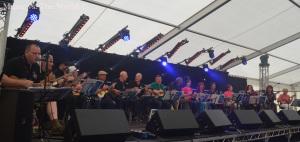 Sixteen members strong, the guys and gals proceeded to sing and play their little hearts out to songs such as "Bring Me Sunshine", "Teenage Kicks", "King of the Swingers" (from Jungle Book), "These Boots are Made for Walking", "Norwegian Wood" and "Que Sera Sera".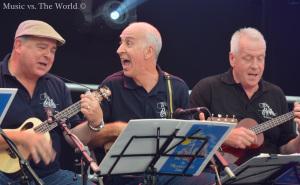 Every single person in that tent seemed to be singing along, and maybe some people outside the tent, too! It was energetic, noisy, hilarious in places (a group of wives & friends of the band threw their knickers on stage at one point… yes, really!), and most of all it was a LOT of fun!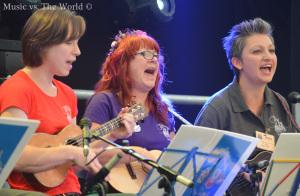 If you'd like to know more about these fabulous people, head along to their
facebook page
, or even better, go to
The Palmerston Arms
on a Thursday evening to see them in the flesh and even join in!
Next on stage were Peterborough gig circuit regulars Dizzy Miss Lizzys. These guys really know what they're doing – all with extensive experience in various bands and with, they seem to be at their most comfortable when on stage. Performing a wide range of popular songs such as "I Saw Her Standing There", "Brown Sugar", "Purple Haze", "Back in Black" and the finale "Hey Jude", there was no risk of a crowd who was bored, and every chance of people getting involved!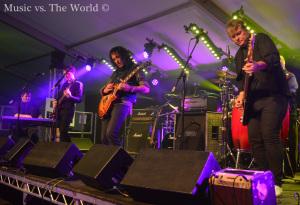 Singer and guitarist Gizz Butt was clearly focused and self-assured, and full of charisma. It was obvious he revels in being in the limelight (especially when performing those epic guitar solos) – and who can blame him?!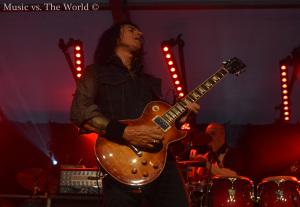 Indeed, the whole band are immensely skilled musicians – Si Martin on vocals and bass, James Cluer on guitar and vocals, and Fozzy on drums (what a drummer – you seriously have to witness what that man can do!). With the addition of Simon Russell on keys and John Mosely on percussion, this was a perfect formula.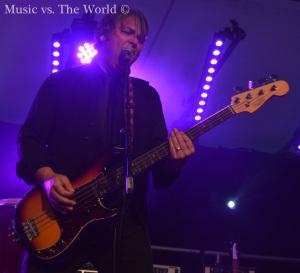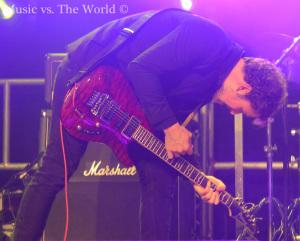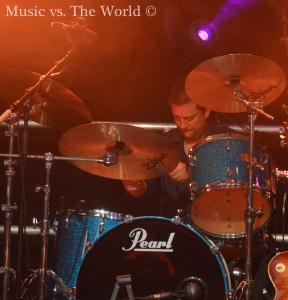 If you'd like to keep up with the whereabouts of Dizzy Miss Lizzys, drop in to their facebook page where all gig announcements happen! Enjoy – I promise you will!
Onto the final act of the evening, a band hailing from Lincoln called The Activators. This was the band I'd never heard of, and I was intrigued to see what they had to offer, especially as they've performed gigs far and wide, including a show in Paris!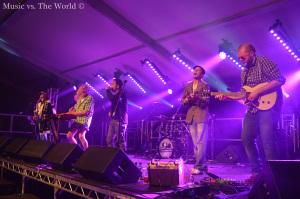 This band's set was largely originals, interspersed with some covers that suited their style perfectly, namely "Ghost Town" and "Rock the Casbah" – these went down a storm!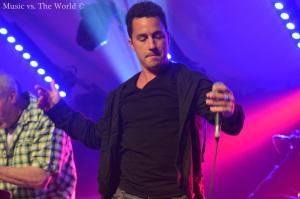 Now, bear in mind that the audience for the night had just heard a shedload of songs they knew and loved, and had expended a ton of energy at the same time. Coupled with the fact that the majority had consumed more beer than is probably normal even for your average Friday night out, and this resulted in something of a difficult crowd. This was a massive shame, as the band was keen to do their thing – full of verve and ebullience, and do their thing they did, regardless of the tricky so-and-so's before them!! The mark of true professionals, I think! The boys and girl done good!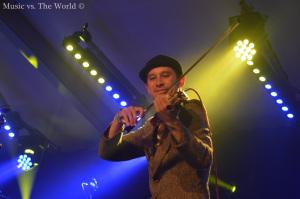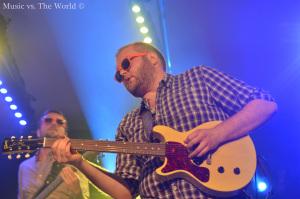 You might like to know more about The Activators, and go to one of their gigs for yourself – if so, head over to their
website
or
facebook
and
twitter
accounts to keep up to date with goings on! Definitely worth an outing, in my opinion!
Whilst you wait for part 3 (the final part!) of my Peterborough Beer Fest review, have a gander at some photos of people who were in attendance who kindly allowed me to take their pictures!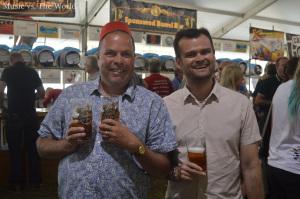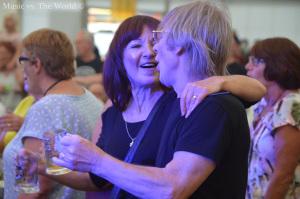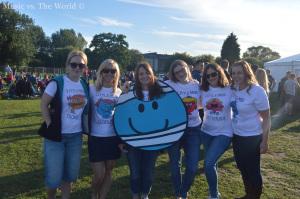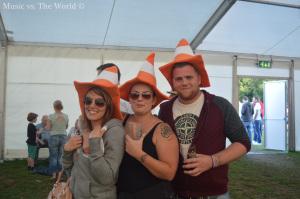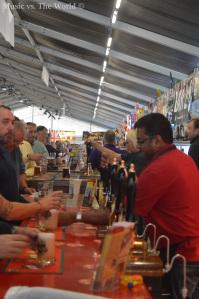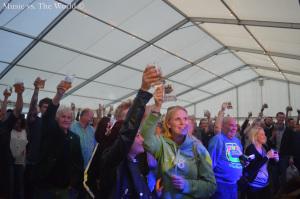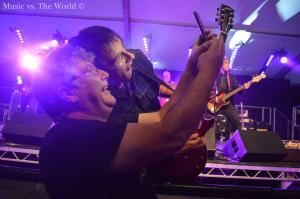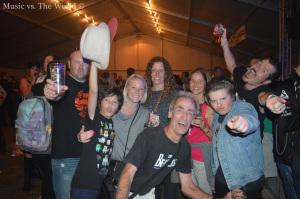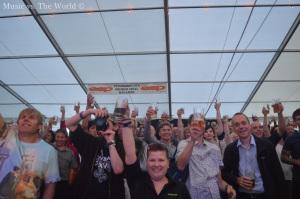 All photos were taken by and are copyright to Fi Stimpson / Music vs. The World. Please do not use any image without prior consent. Thank you!