By now everybody knows the story… Peter Parker is gone and Otto Octavius AKA Dr. Octopus is in Pete's body, being all heroey and superior.
But now it's time to become "Amazing" once again. Following the leak that Dan Slott and Humberto Ramos will launch a new "Amazing Spider-Man" series as a part of All-New Marvel NOW! later this year, The New York Daily News has not only confirmed the series' existence, but revealed that Peter Parker will be back in control of his body by the series' April debut.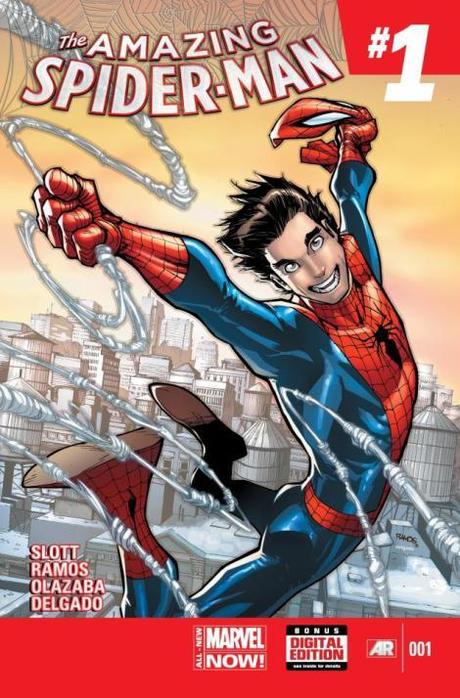 "We've gone over 30 issues without Peter Parker, so when we let him out of that box and he gets to put on that costume again and he gets to swing through the sky, it's going to be the greatest feeling," Slott told the New York Daily News.

 
It's clear he's been planning this for some time, and only time will tell how Peter will come back to his body. After all, the last time we saw him, he was as a ghost inside Doc Ock's – or his own – brain, which was wiped out completely.
While Superior Spider-Man was a big commercial success for Marvel, fan reaction was widespread, with some even sending death threats to Slott through social media.
Amazing Spider-Man" #1 hits stores in April.
And we'll see if Otto's dominant personality will make Pete a little more… Manly.