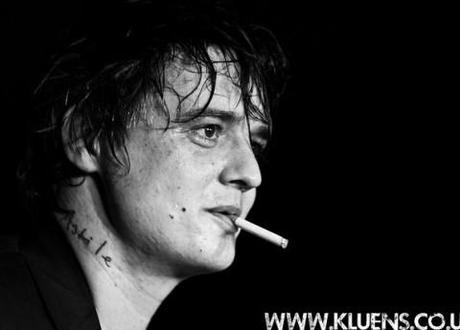 Pete Doherty. Photo credit: kluens http://flic.kr/p/81K59D
The background
Singer Pete Doherty, formerly of The Libertines and Babyshambles, has been thrown out of rehab in Thailand due too his disruptive behavior. Doherty, who has struggled with addiction to heroin and crack cocaine for many years, was half-way through his treatment at the Cabin in Chiang Mai.
Doherty checked into the Cabin at the end of June, reported The Guardian, which said his "rigorous treatment programme" at the Cabin was to include yoga, elephant trekking and cognitive behavioural therapy. With costs of about £7,200 a month, the Cabin boasts a 96% "treatment completion rate."
"We are of course disappointed to see [Pete] leave," wrote the Cabin's director, Alastair Mordey. "It is important to maintain the integrity of the treatment programme for the other clients to have a good chance of recovery. Pete understands this and therefore the reasons behind why we have asked him to leave."
The tweets
The news of Doherty's departure from rehab have been met by a combination of worry from his fans to weary sighs of no-surprises-there (and worse) from his detractors.
Told you Pete Doherty would die today. He got chucked out of rehab instead. Close.

— Brian Limond (@DaftLimmy) July 18, 2012
i saw pete doherty was trending and felt a little tingle of excitement. alas, it wasnt to be

— BM (@bigpoppalove) July 18, 2012
Can't believe Pete Doherty got kicked out of rehab in Thailand. Bet he tried to give heroin to a tiger.

— Mitch Kent (@mitchrhyskent) July 18, 2012
I wish Pete Doherty would sort himself out. The man has some talent, but is such a mess, he'll just end up like Amy Winehouse if he doesn't

— Charlie Lunn (@charlielunn182) July 18, 2012
pete doherty and nelson mandela both trending, one is a massively influential hero of mine, the other, is nelson mandela

— Joe I'Anson (@joe_ianson) July 18, 2012
Really want to give pete Doherty a severe kicking! Dreading the day I wake up and hear he is broon breed #bestmusicianever

— Mark Gibson (@MarkGibson93) July 18, 2012