If you are an on-the-go corporate individual or a social butterfly who's too busy to attend month-long workshops, Philippine Educational Theater Association (PETA) has the perfect 3-in-1 mix for you.
Expand your art horizons with PETA's Lecture Series this May, and get a load of useful information about music and dance--all in just one day. Beginners and practitioners alike can engage in discussion with well-known artists and industry experts such as Steve Villaruz, Noel Cabangon and Vincent De Jesus.
CHOREOGRAPHY LECTURE BY STEVE VILLARUZ (8 a.m.-12 nn)
A packed four-hour lecture full of tips and techniques in choreographing performances and presentations, from a man who has choreographed nearly 100 dance works performed both here and abroad. Steve Villaruz is the artistic director of the UP Dance Company, president of the World Dance Alliance-Philippines, and VP for Southeast Asia of World Dance Alliance–Asia Pacific.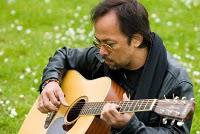 SONGWRITING BY NOEL CABANGON (1 p.m.-5 p.m.)
Compose songs with ease and be up-close and personal with one of the country's finest musicians, Noel Cabangon. Get to know the basics of songwriting as Noel shares tips and his own experiences in creating songs that not only entertain but also send across a message.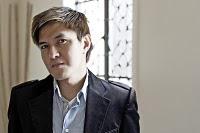 MUSIC APPRECIATION BY VINCENT DE JESUS (6 p.m.-10 p.m.)
Learn to appreciate music, its different forms, styles, and genres from prolific and multi-awarded composer Vincent De Jesus. Even non-music lovers will be fascinated with the many exciting topics to be discussed.
PETA's Lecture Series will be on May 25, to be held at the PETA Theater Center, located at No. 5 Eymard Drive, New Manila Quezon City. Each four-hour lecture is at P500 per participant. Reserve a slot now!
Contact PETA Marketing and Public Relations Office 7256244, 4100821 or 0917-5769339, [email protected] This project is supported by 2nd Avenue.