Every pet has a story. A past, a present and hopefully, a future with a family. The bonds we share with our pets last a lifetime. The fun we have with our pets make everlasting memories.
Uplifting, poignant, inspiring, engaging, and humorous pet stories WANTED !!!!
Pet memoirs and books focusing on the bond between humans and animals have become increasingly popular over the last few years… do you have a great tale to tell?
Is your pet pit bull a hero, famous, a celebrity?
Has your pet unique qualities (couch puptato, extra adventurous, mischievous, entertaining or curious, or friendly to cats, cows, pigs, monkeys, ducks and other animals)?
Does your pet make a silly noise, have a special trick, a funny quirk or won an award for fetching beer, standing on their head or failed at puppy school?
Will your pet do ANYTHING for treats, food, toys or ????
Are you grieving the loss of your pet? Did they have an unusual illness?
Harboring a fugitive from the BSL wars or saved a pet, rescued one from harm?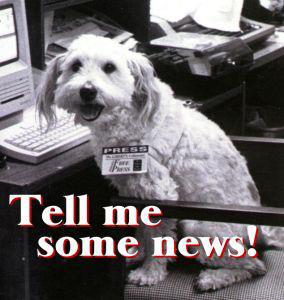 Could your pet blog become a pet book???
Would you like to co-create a pet book with me?
Celebrate your Pet
Boast and brag about your pet in a furrever book for your family and friends to cherish the memories.
Amusing shaggy dog tale stories.  
Your travel adventures together.  
Why you love her (or him) so much.  
Poems, photos, cartoons and images.
Cherish the good times. And share the love.
Pet artists, photographers, designers and videographers, too… please send us your pet creations, too…
If you need assistance in getting your pet book published, let us know…
a dog's eye view of Blood Mountain for FUN…
http://www.squidoo.com/hiking-desoto-falls-and-blood-mountain-georgia
We will be reviewing some pet books soon… and
Cici and I'd love to share your pet here on our blog, in a book and everywhere… let us know…the ball is in your pet's court… bounce it back soon…