With this hat on, what dog needs a vest to match?  If you can't afford Gucci yourself, you might spring for this adorable Gucci Pet Baseball Cap for your dog... After all, it's cheaper than a Gucci wallet, and baseball season's not over yet....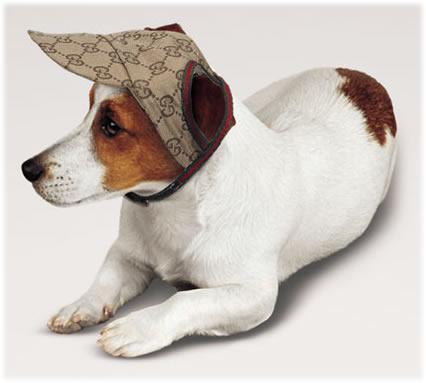 Gucci Pet Baseball Cap: image via forum.purseblog.com
This cap is exquisite Gucci.  I found the hat on the Purse Forum and fell in love.  According to the blogger, these lovely caps were selling at Neiman Marcus, but I was not able to find the item on the NM site, so I went straight to Gucci, and sure enough, there it was at $195, with leather earstraps and Gucci's red/green trim.  Made in Italy, with the the Gucci signature material you can wipe right off after doggy leans his head down to the ground and rubs it lovingly back and forth in poop.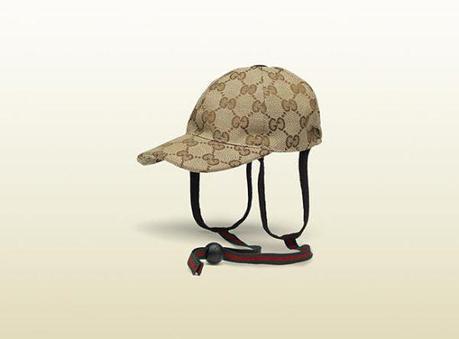 Gucci Pet Baseball Cap: image via gucci.com


A perfect dog jockey cap too, don't you think?

That's the buzz for today!