You may have read about 'Operation Bawari' or have come to know about it otherwise.  It was a well planned operation by Special TN Police  against organized dacoity, murder and robbery that were prevalent in residential areas near the National Highway during 1995 - 2006 that was carried out by the notorious group of lorry drivers who belonged to Bawaria community. The operation was launched by Tamil Nadu Police in January 2005 soon after the murder of AIADMK Gummidipoondi MLA Sudarsanam when armed dacoits struck affluent houses surrounding the National Highway in Tamil Nadu, Karnataka and Andhra Pradesh.
Perungamanallur is a village in Peraiyur taluk, Sedapatti block, Madurai district   and part of Usilampatti (State Assembly Constituency) .. .. .. and this is a post on the massacre that shook the Nation but was never part of our History in school books and elsewhere. !!
History has a way of leaving unfortunate legacies. "If the Local Government has reason to believe that any tribe, gang or class of persons is addicted to the systematic commission of non-bailable offences, it may report the case to the Governor General in Council, and may request his permission to declare such tribe, gang or class to be a criminal tribe."  quoted from the Criminal Tribes Act (CTA) of 1871.
Various pieces of legislation in India during British rule since the 1870s were collectively called the Criminal Tribes Act (CTA). They criminalized entire communities by designating them as habitual criminals. Under these acts, ethnic or social communities in India which were defined as "addicted to the systematic commission of non-bailable offences" such as thefts, were systematically registered by the government. Since they were described as "habitually criminal", restrictions on their movements were also imposed. Adult male members of such groups were forced to report weekly to the local police.
At the time of Indian independence in 1947, thirteen million people in 127 communities faced search and arrest if any member of the group was found outside the prescribed area. The Act was repealed in August 1949 and former "criminal tribes" were denotified in 1952, when the Act was replaced with the Habitual Offenders Act 1952 of Government of India, and in 1961 state governments started releasing lists of such tribes.
At a glance, it might look like the CTA was brought about to instil order and security by the colonial authorities, but contemporary historians are now seeing the measure as a part of a wider attempt at social engineering which, for example, saw the categorisation of castes as being "agricultural" or "martial" or recognising which groups were loyal to the colonial government and therefore suitable for military recruitment, respectively.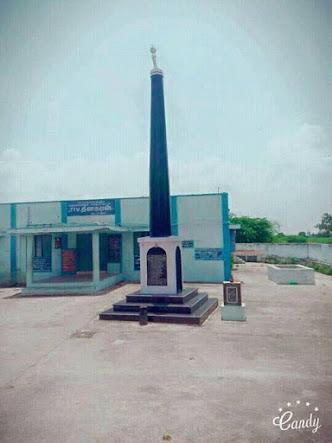 Perungamanallur killings, took place on April 3, 1920, and in someways can be regarded as the south Indian Jallianwala.  There is a black pillar with a burning torch on top in Perungamanallur silently lamenting  the heartrending story of villagers who fought for their rights against an Act.
It was the unfair Criminal Tribes Act  that triggered the carnage. The British Government introduced the Act in 1870 and implemented it in 1914 on communities like Keezhakudi Kallar and Thogamalai Kuravar. The Act was first implemented on Keezhakudi. In 1919, the whole of Piramalai Kallar community came under the scan of Criminal Tribes Act. According to the Act, the members of Kallar community had to register themselves by submitting their thumb impression at the respective police stations. In addition, male members above 16 years had to spend their nights in police stations and get police permission to visit their relatives.
As a result, villagers who resented being labelled as criminals, disobeyed the order. Residents of Perungamanallur were the first to oppose registration. Residents of Kaalappanpatti and Kaniyampatti joined them in the protest, which resulted in the firing. Soon the resistance spread to nearby villages like Melaurappanur, Poosalapuram and Sorikampatti. In the melee, scores of protestors were killed. "As per Government record, only 12 persons including one woman named Mayakkal were killed," says Su.Venkatesan, who has authored a 1300-page novel, 'Kaaval Kottam', dealing with life in Madurai region.
So a century ago,   16 persons were killed in Perungamanallur, near Sedapatti resisting CTA.  Reportedly Kallars who were brought under this black section were compelled to sleep at Police station daily thereby making life of the community stark and difficult.  Refusals to appear for registration saw several armed policemen go to the village of Perungamanallur near Sedapatti, protests by the Kallars resulted in indiscriminate firing where 15 Kallar men and one woman was killed.  Historian David Arnold in his book 'Police Power and Colonial Rule Madras, 1859-1947' writes, "The police fired 89 rounds of ball and 17 of buckshot at villagers armed only with spears, sticks, stones and sickles, eleven were killed outright and of the eight others seriously injured, three died later."
Sad such outrageous murder went unnoticed and not so well recorded in the History – despite such  heinous crime committed by Britishers, we read merciful Cawning and our rulers were so good, providing so much of good for the Nation and .. the last straw that freedom was obtained without bloodshed –'freedom obtained by Gandhi and Congresss without knife or war !'.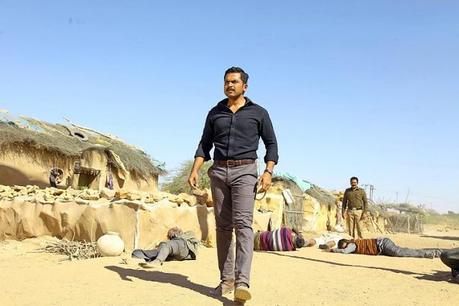 Before concluding, the then Chief Minister of Tamilnadu, Ms Jayalalithaa ordered intensive action against the culprits and thereby Operation Bawaria. Director General of Police S. R. Jangid along with Additional Director General of Police Sanjay Arora led a team to investigate.  Theeran Adhigaaram Ondru released in 2017,  written and directed by H. Vinoth with Karthi on lead was based on true events from the Operation Bawaria case.
With regards – S. Sampathkumar

6.4.2021.