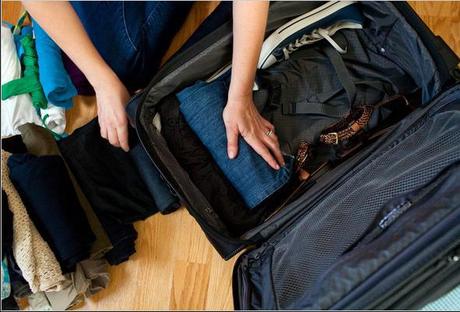 One of those necessary annoyances of travelling to Peru or elsewhere in Latin America is planning the luggage that you will carry. You don't want to end up lugging around giant suitcases of empty space, but you don't want to be breaking zippers either.
Here's some helpful advice on sorting out your luggage for a Peru vacation.
Pack light with spare capacity. You will probably fill up your luggage space as you travel with purchases and gifts for friends and family back home.
Treatment of luggage in Peru is no better or worse than anywhere else – take a sturdy suitcase, soft-sided resilient backpack or hold-all (depending upon the nature of your trip).
You will also need a day pack which should be taken as hand luggage providing it falls within the permitted dimensions.
An easy way to free up space – you will NOT need a clean set of clothes for every day of the trip as all good hotels have laundry facilities and laundries can also be easily found in any tourist destination.
It is useful to have luggage that can be locked to stop people quickly rummaging through your belongings. (Do note that traveling through the US customs may break your lock to check the contents of your bags).
Check luggage requirements for all the airlines that you may be using on your vacation – these are constantly changing, so have a look at their website to avoid being caught out.
For hand luggage, the maximum weight varies between 6 and 10kg. The rules may differ on your return journey. Items such as laptops are often counted as separate from your hand luggage allowance, so take advantage of this in your packing!
If any of your flights involve a change of plane, there is always the possibility that you and your checked luggage will arrive separately. Make sure you plan a day on arrival at a fixed address that can receive your forwarded luggage when it arrives.
Try to use distinctive baggage that will be easier to describe if it goes astray, and label your bags clearly with your name and hotel destination.
If you are moving fairly quickly on to your next port of call add this information to the luggage label. Place a duplicate label inside each piece of luggage.
Due to the climatic diversity of Peru you may need a variety of clothes to suit the coastal desert, the high Andes and the Amazon Rainforest depending on your itinerary. Layers are more practical than thick jumpers and mean that the same clothes can be used in all three climatic zones. Check the high and low temperatures before you travel and the likelihood of rain.
Some additional guidelines for baggage allowances
Note: these can be subject to change, so make sure you check your airline's website!
Baggage allowances vary from one carrier to another.
Infants have no baggage allowance, but parents are allowed to carry a reasonable selection of items for the baby, free of charge.
Children (aged 2-11 years inclusive) normally have full adult baggage allowance.
Club and First Class passengers have a higher baggage allowance than Economy Class, usually around 30kg in total.
As a very general rule, most international carriers as well as domestic carriers in Latin America allow a maximum of 20kg in Economy Class, for both internal and international flights.
If you are taking a small domestic flight, airlines operating planes with fewer than twenty seats often have a limit as low as 5kg.
Do you have any other useful tips for packing for Peru vacations? Did you ever have a bad luggage experience?
Author: Gary Sargent – Escaped to Peru / Escaped to Latin America