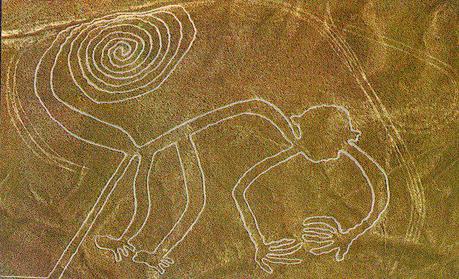 If you're planning a Peru vacation, there's a couple of places that you really shouldn't miss – especially if this is your first trip to Peru. Here are 5 place in Peru that you should include in your Peru tour plans.
1) Machu Picchu
Everyone has heard of the world famous UNESCO World Heritage site, and you've probably seen the picture of the impressive Inca ruins rising out of the cloud forest. No matter how many times you've seen the image, nothing compares to actually standing and looking down over the site. If you really want to go for the traditional Machu Picchu experience, try to book yourself onto the Inca Trail, a four day trek that follows a 500 year old Inca path and finishes at the site.
2) Amazon Jungle
Half of Peru is covered by the Amazon Rainforest which provides a home to the greatest concentration of animal and plant life on earth and incredible bio-diversity. The main areas that are visited by travelers are the Tambopata and Iquitos regions which can be reached relatively easily. The Peruvian Rainforest is a truely spectacular environment even if you are not a complete animal or bird enthusiast!
3) Nazca lines
Best seen from a light aircraft, the Nazca lines are a set of ancient drawings on the surface of a desert in southern Peru  that range from simple lines to complex images like monkeys and spiders. Some figures are more than 200m across, and archaeologists are still debating hotly as to the origin and purpose of these mysterious lines as they can only really be fully viewed while flying!
4) Lake Titicaca
This lake sits 3,811m above sea level and is the largest lake by volume of water in South America and is shared with Bolivia. Visitors can navigate the lake by small boat and visit the various islands dotted around it's vast area, as well as paying a visit to the famous Uros floating reed islands made by the inhabitants who still to this day live and work on their self-constructed homes.
5) Colca Canyon
The second deepest canyon in the world (the deepest being the Cotahuasi next door), Colca Canyon offers visitors the opportunity for some spectacular hiking and other adventure and cultural activities. It's also recognized as one of the best places to see the famous Andean condor, the largest land bird in the world with a wingspan of 3.2 metres.
Visiting all 5 sites
Depending on the time constraints of your vacation, it's possible to visit all these sites as part of the same trip. However, to do this independently normally requires a lot of time to organize transport and travel between the different sites (many of which are hundreds of miles apart) let alone sort out logistics once you arrive. If you are planning on taking a Peru vacation where you have less than a couple of weeks to play with and want to see this top 5 it is generally advisable to book with a Peru tour operator.
Have you visited any of the sites mentioned above? What other spectacular places would you recommend for Peru vacations
Author: Gary Sargent – Escaped to Peru / Escaped to Latin America