I'm back again with another party plan from my creative friend Krista. This theme idea could work for whatever the birthday girl's or boy's favourite colour happens to be, but the examples here all work with the colour purple. (Not to be confused with the movie, which is not appropriate for young children!)
Here are some of Krista's ideas, with a few of my own thrown in.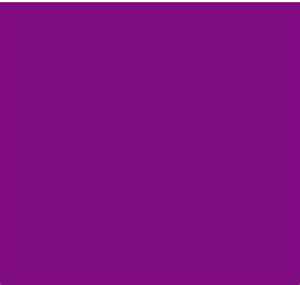 Invitations:
Purple, of course, and make sure the guests are aware of the dress code colour.
Offer prizes for the person attired in the most purple.
Decorations:
Anything that suits the theme! Purple streamers, balloons, flowers. Krista hung purple "twirlies" (if anyone has the proper terminology, let me know) inside and out.
Activities:
Pin the tail on the purple unicorn.
Make a craft (e.g. foam door hanger craft, or paint small boxes purple and decorate with jewels; see what the dollar store has in stock)
Make abstract art collages out of different colours of purple paper.
Grape bubblegum blowing contest.
Scavenger hunt (inside or out) for list of purple items. Can provide a full list, or name one item at a time and leave a clue with each to help find the next.

Food:
Purple suckers
Welch's grape fruit snacks
Raisins
Grapes
Grape juice
Grape yogurt tubes, jello, popsicles, etc.
Cake:
With purple icing, served on purple plates and eaten with purple forks

Here's a great recipe for purple poke cake (white cake which will have purple stripes running down through the cake) from
About-Recipes.com
(See photo below for an example of a Christmas-coloured Poke Cake from
kandscakes.com
.)
1 (18.25 ounce) box white cake mix
1 small box blackberry gelatin
1 cup boiling water
1/2 cup cold water
Prepare cake mix as directed on package, baking in well-greased and floured 13 x 9-inch pan at 350 degrees F for 30 to 35 minutes. Cool in pan 15 minutes. Poke with fork at 1/2-inch intervals. Dissolve gelatin in boiling water. Add cold water and pour over cake in pan. Chill 3 to 4 hours. Top with thawed Cool Whip®.

Loot bag:
purple skipping ropes
foamie stickers in purple cellophane wrap
purple ballet streamer
purple candies
purple tiara and wand
purple nail polish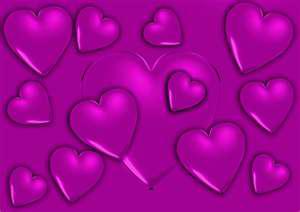 As an extra little treat for you, it is now time for me to reveal the extravagant theme (or lack thereof) used for Frannie's birthday party in March. Despite all of Krista's fabulous ideas, I just couldn't force myself to put that much effort in. My excuse is that we stuck with a family-only party for one more year, which meant way more adults than kids, four of the five little guests being younger than the birthday girl (and four of them boys), so it was too hard to pick a theme to appeal to them all. Here's how it went down:
Cake: Sleeping Beauty, as requested by the birthday girl. Purchased, but I consider it "homemade" because it was made to order by my wonderful baker (who also has a child in my class).
Decorations: Frannie went to A Buck Or Two and individually chose a mylar balloon for each guest. (Batman, Superman and Handy Manny for the boys, Tiana, Cinderalla - or Cindalella as Maggie calls her- and Winnie the Pooh for the girls.) These were filled with helium and tied in strategic places around the party area and VOILA!...the room was decorated.
Loot Bags: A box of Smarties with a $5 gift card for Chapters taped to each one, and their character balloon.
I know, I know...pretty low key, but no one was complaining.
Krista was proud to hear that I am attempting a themed party for Maggie's 3rd at the end of the month...so stay tuned for that one!