For me, the perfect master suite is a combination of a beautiful, inviting bed, a serene and calming color palette, and an edited collection of meaningful personal touches (ie, no unnecessary clutter).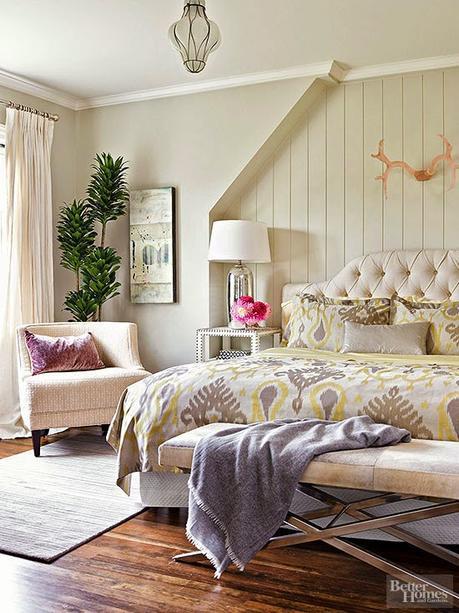 I'm really attracted to beds that serve as focal points - upholstered and poster are my favorites. A couple of sparsely used accent colors help give the room just a touch of energy.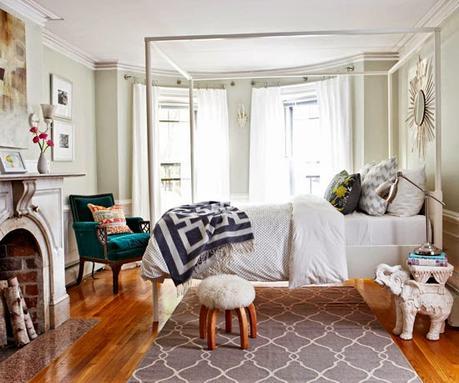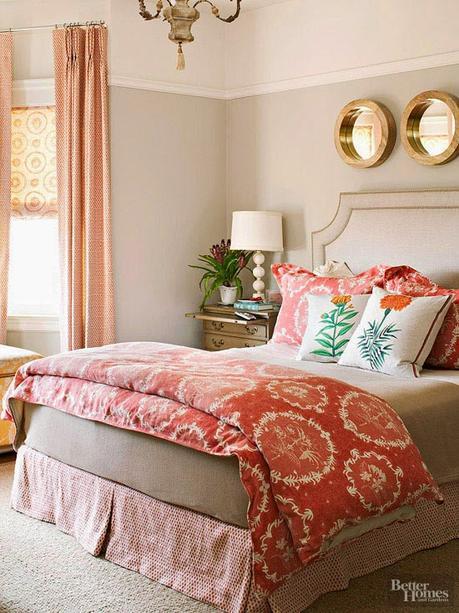 3 above via BHG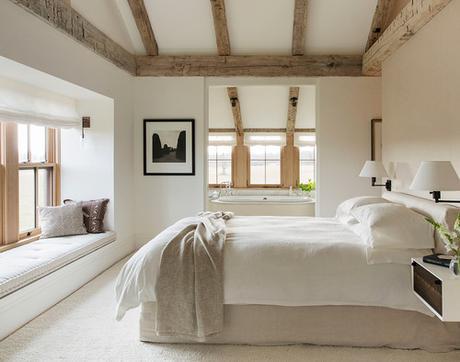 Farmhouse Bedroom by Littleton Lighting David Nelson & Associates, LLC
This bedroom would be like living at a spa - I love crisp white bedding!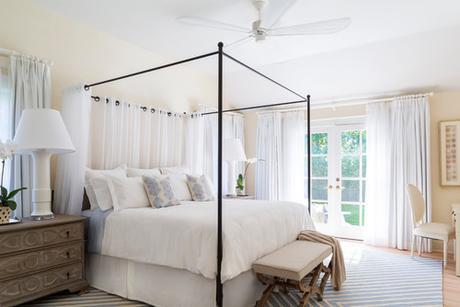 Beach Style Bedroom by New York Interior Designers & Decorators Chango & Co.
Even though you spend most of your time in the bedroom in the dark, I do love a bedroom with large windows.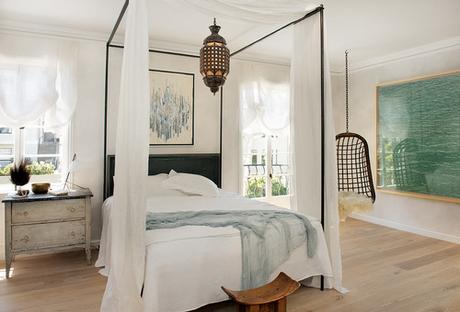 Eclectic Bedroom by San Francisco Interior Designers & Decorators Wick Design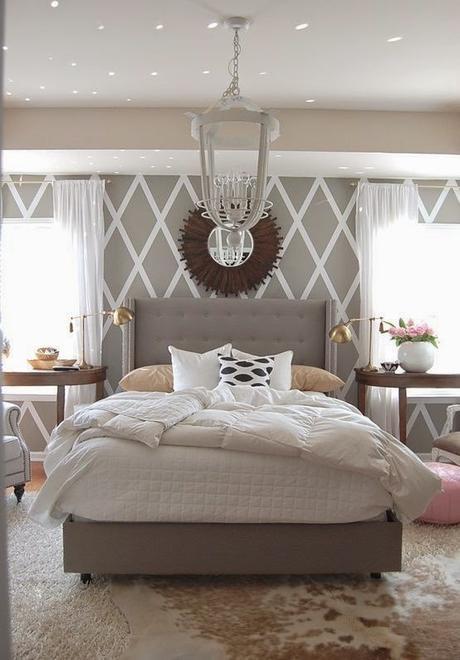 via Pinterest via The Space Between Blog


What makes the perfect master suite for you?