This tutorial for Instant Pot baked potatoes includes all sizes, to get you perfect, fluffy insides each and every time. Also includes an option for crisping up the skin using the Instant Pot air fryer lid.
When it comes to cooking Instant Pot sweet potatoes, I found that the 'one size fits all' approach just didn't work for me. Similarly, russet potatoes come in all shapes and sizes, and after having under-done Instant Pot baked potatoes one too many times, I set off to test the cook times for different sized potatoes. The result? A simple chart that gets you perfectly done potatoes each and every time!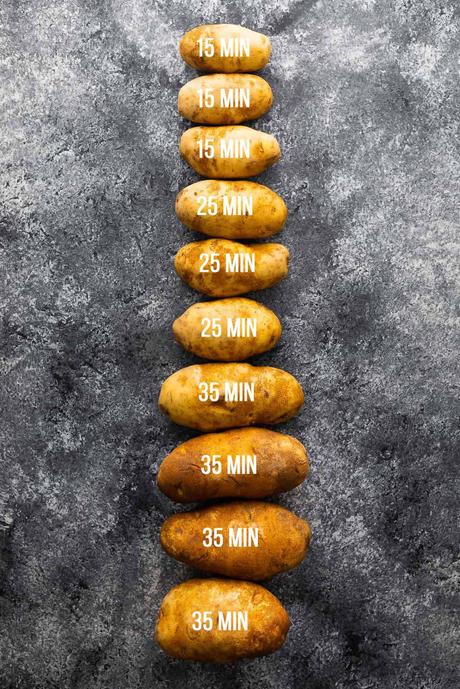 Cooking your potatoes in the Instant Pot means you don't have to turn on your oven. It cooks them quickly and efficiently, and yields perfectly tender, fluffy insides each time!
Reasons you'll ♡ this recipe
your potatoes cook through quickly and efficiently, with perfectly fluffy insides
the cook chart in this post helps you get perfectly cooked small, medium and large potatoes
you can crisp up the skins using the Instant Pot lid if you have one!
Recipe video
See exactly how to cook Instant Pot baked potatoes by watching the video below! You can find more of my recipe videos on my YouTube channel.
Continue reading:PERFECT Instant Pot Baked Potatoes- all sizes!