This perfect grilled chicken breast has the most delicious spice rub! Plus how to get the juiciest grilled chicken with just three simple tips.
After seeing how much you guys love this perfect baked chicken breast recipe, it makes sense to share this perfect grilled chicken breast!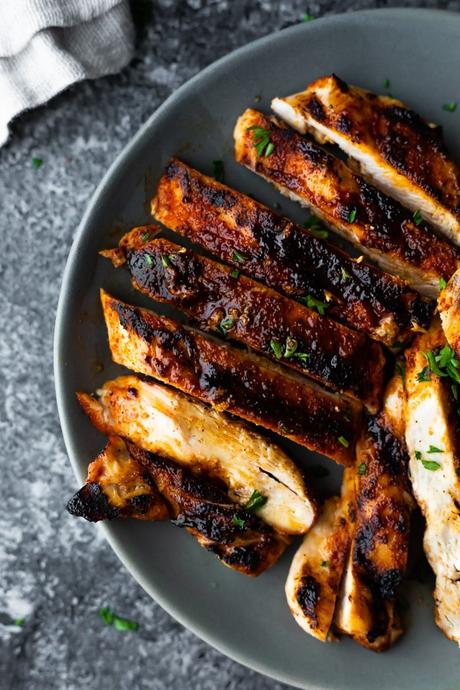 It took some experimentation to find the best method for juicy grilled chicken, and I think I've finally cracked the code!
This post will cover three simple tips so that you can have the juiciest grilled chicken…every time.
No more dry, tough, overcooked grilled chicken this summer, OK?
How to get perfect grilled chicken breast
Click each link below to jump directly to that section of the post
2. check the internal temperature (and take it off the grill early!)
3. rest your chicken
bonus tip: slice against the grain
what to serve with grilled chicken breast
Continue reading:Perfect Grilled Chicken Breast