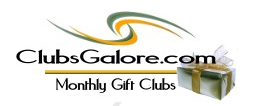 Mother's Day is quickly approaching and I have found the perfect gift. A quick online trip took me to ClubsGalore and they have so many themed choices of clubs you can gift. It is (almost) impossible not to find something for your Mom, even the Mom-that-has -everything.  The Gift of the Month Club Mother's Day Gift Selections make it difficult to choose just one, that was my only problem, which one to choose. But no waiting in line, no parking problems, no need to go to the local mall!   I joined the EVOO and Vinegar, club and I received a beautifully packaged bottle of Extra Virgin  olive oil and Chardonnay vinegar, perfect for a delicious dinner, or to make a quick bruschetta snack. I love the Chardonnay Vinegar, makes vinegar sounds so luxurious! And just think your Mom could receive gifts like this every month. Many of my friends wait till the last minute to get their mother a gift because they just don't have the time to go out shopping. Clubs Galore made it so easy! Let's face it what could be easier than shopping from the comfort of your own home with a never ending selection to suit almost any taste I loved the way the package was wrapped, and what I really loved is that they wrapped it for me. They make it easy to pay, with shoppers being able to pay monthly for an ongoing subscription. There are over 40 different product clubs to choose from and you can also choose to mix and match. And if you hurry you can still get free shipping until April 25th. Two day shopping is available from April 26-May 7th. And let's face it if you are too busy to get to order early you can still shop overnight if ordered May 6th- May 8th. And you can also print your gift announcement during the purchase process! And I am getting an early start on Mother's Day. I decided to use the  B.R. Cohn Basil and Garlic flavored olive oil  that was in my first kit for a homemade pizza. The olive oil inspired me to create this for  dinner with Mom (and Dad too!) today. The Chardonnay vinegar will be for a luscious salad that will follow!  

For this easy and yummy lasagna   You will need * BR Cohn  Basil and Garlic Olive oil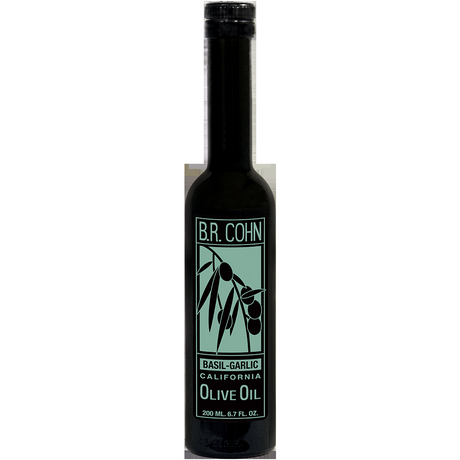 *Fresh Pizza dough *sliced ,red ripe fresh plum tomatoes or tomatoes on the vine *Fresh mozarella *Freshly grated parmigian reggiano cheese *3 garlic cloves * You can find a recipe for fresh pizza dough in The Basic Art of Pizza book or purchase the dough pre-made. Drizzle the olive oil on bottom of a cookie sheet and arrange pizza dough on cookie sheet.  Top with sliced tomatoes, grated parmigiana reggiano cheese, sliced garlic, and drizzle olive oil on top, bake in oven pre- heated to  400 degrees for 20-25 minutes, or until bottom is golden brown…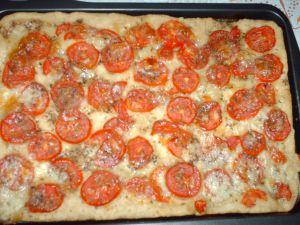 Serve with a fresh salad topped with the Chardonnay vinegar. Happy Mother's Day!   Writing of posts  may be compensated in form of gifts and/or products and monetary compensation.