Perfect, fluffy protein pancakes made without bananas, refined sugar, or flour! Made with protein powder, eggs and greek yogurt, these pancakes pack 9 grams of protein and are going to fuel you through your morning!
Is 2019 the year of the pancakes? Because I've shared my Fluffy Blueberry Pancakes, Sweet Potato Pancakes, and 7 Homemade Pancake Flavors…and now I'm tackling the perfect, fluffy protein pancake recipe!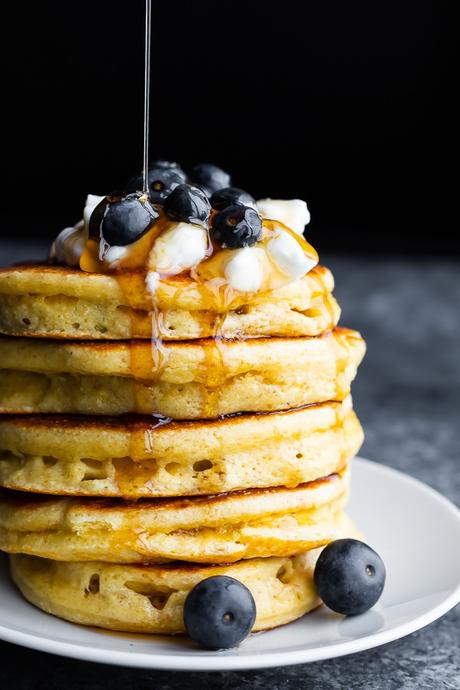 Protein powder has the tendency to make things dry or dense, but after many experiments, I got the right ratios to get perfect protein pancakes that are light and fluffy!
These are really a blank canvas for your favorite toppings. I like topping with extra greek yogurt, fresh blueberries and of course: maple syrup.
These protein pancakes
are fluffy and light
have no bananas (unlike 99% of the protein pancake recipes out there!)
will fill you up with 9 g protein
Continue reading:Perfect Fluffy Protein Pancakes (no banana!)