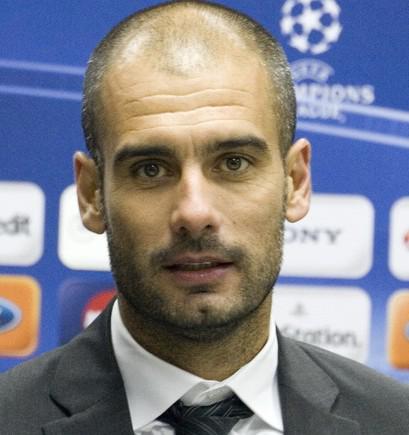 It was a very emotional day for Barcelona fans on Saturday. Of course, Lionel Messi once again took up several headlines after Barça defeated Espanyol 4-0 with his four goals and establishing an unprecedented mark in world football with his 72 goals this season.
Yet the one he was not able to overtake, and he was duly happy to shift the spotlight over to his coach Pep Guardiola. Pep was coaching his final home match at the Camp Nou and the fans as well as players responded giving him a true champion's sending off.
Pep would walk on the pitch one last time, with his family as it garnered the attention of the Catalan media.  It was around one in the morning local time when Pep would be on the pitch with his wife and children. This scene showed the family side of the Barcelona coach as he still appeared punch drunk from the ovations he received before, during and after the latest edition of the Catalan derby.
Guardiola announced on April 27th that he would not sign a new contract with FC Barcelona and that his assistant Tito Vilanova would take over as coach starting this summer.
The team's sending off was not the end of his era just yet. They still have to play Real Betis on the road next weekend to complete their 2011-2012 campaign.  After that, the Blaugrana will look to win a 27th Copa Del Rey when they head to the Vicente Calderón in Madrid to face Athletic Club.