The youngest Nobel prize winner ever who is a brave young woman fighting for the right to education despite being shot in a murder attempt: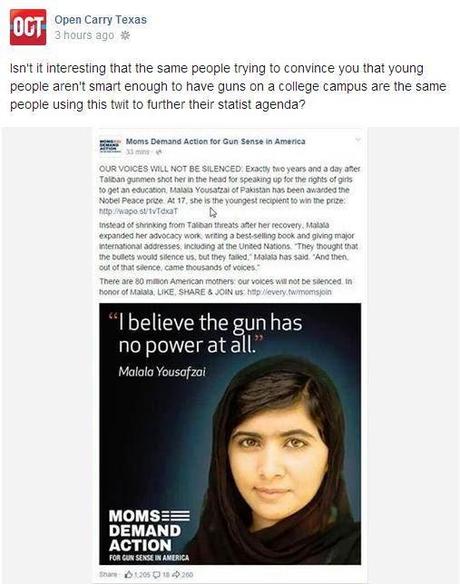 Of course, we have the village idiots trying to persuade people that a young woman who showed bravery and conviction despite being shot has something to do with allowing guns on campus.  Additionally, this was a young woman who was deemed worthy of a Nobel Prize.
Wow, who is calling whom a twit?
Trust me, these people aren't the brightest stars in the firmament.